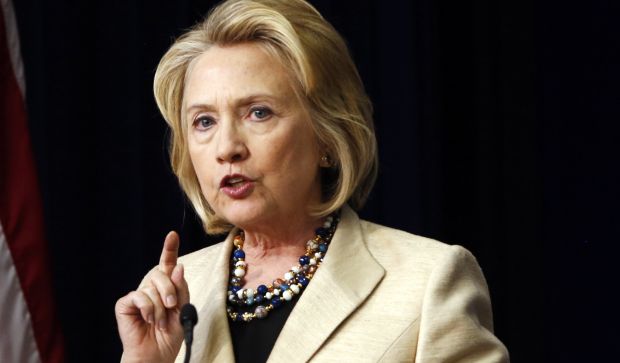 Hillary Clinton pledges to "do whatever it takes to keep Americans safe" / Photo from blogs.reuters.com
"I've stood up to adversaries like Putin and reinforced allies like Israel. And I was in the situation room on the day we got bin Laden," she said, addressing thousands of her supporters.
"Meeting today's global challenges requires every element of America's power, including skillful diplomacy, economic influence, and building partnerships to improve lives around the world with people, not just their governments," she said.
Hillary Clinton also promised to fight for a fairer society for ordinary Americans, to "make the economy work for everyday Americans, not just those at the top" if elected president.
"Prosperity can't be just for CEOs and hedge fund managers. Democracy can't be just for billionaires and corporations. Prosperity and democracy are part of your basic bargain too. You brought our country back. Now it's time — your time to secure the gains and move ahead," she said.
"No other country on Earth is better positioned to thrive in the 21st century. No other country is better equipped to meet traditional threats from countries like Russia, North Korea, and Iran - and to deal with the rise of new powers like China. No other country is better prepared to meet emerging threats from cyber attacks, transnational terror networks like ISIS, and diseases that spread across oceans and continents. As your President, I'll do whatever it takes to keep Americans safe," she said.
Clinton, wife of former President Bill Clinton and a former New York senator, has huge name recognition. But recent polls have shown a majority of voters find her untrustworthy after controversy about her use of a private email account while she was secretary of state and criticism of foreign donations to the Clinton Foundation, according to Reuters.