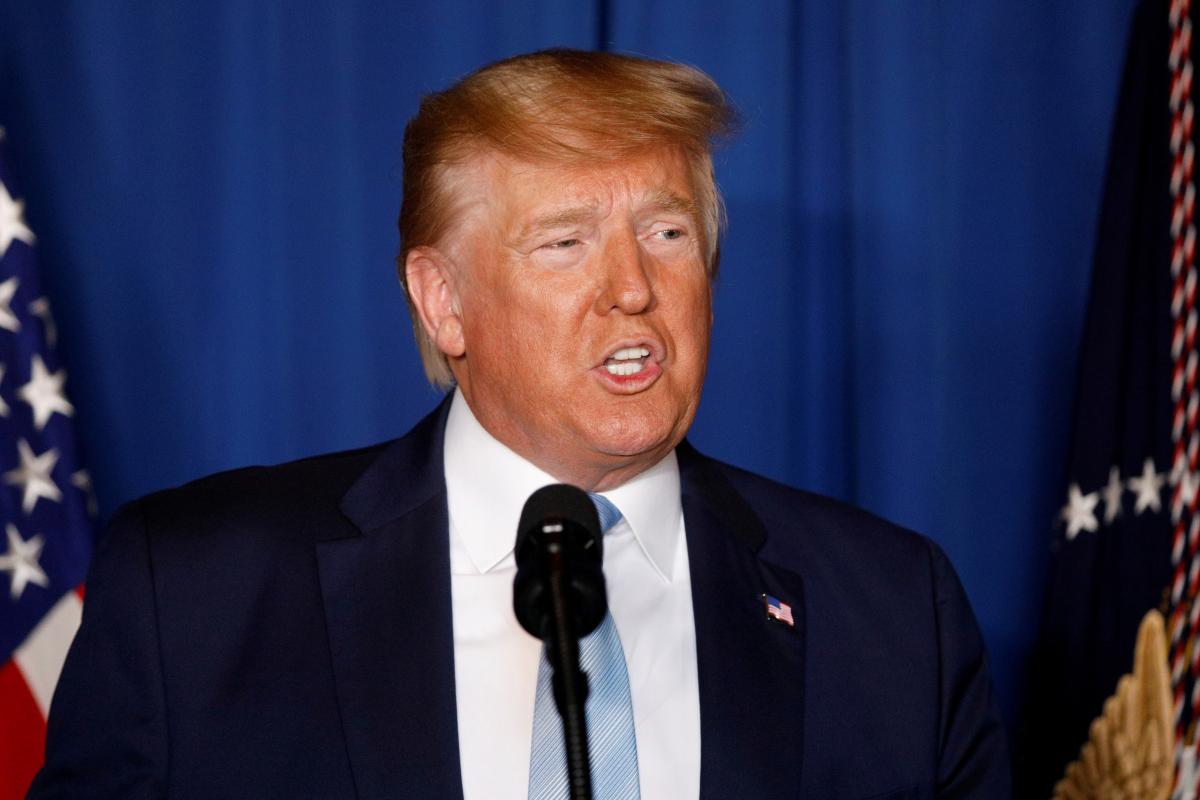 REUTERS
U.S. President Donald Trump signaled he would make the dealings of former Vice President Joe Biden and his son Hunter in Ukraine a "major issue" during the presidential campaign should Biden win the Democratic nomination.
"That will be a major issue in the campaign. I will bring that up all the time because I don't see any way out," Trump told Fox News earlier this week, according to The Hill. "I don't believe they'll be able to answer those questions."
The host specifically asked Trump whether he would make allegations of corruption on the part of Biden and his family in Ukraine an issue on the campaign trail.
Trump and his allies have amplified discredited allegations that Biden, as vice president, pushed for the removal of a Ukrainian prosecutor in order to help shield his son, who at the time was working for Ukrainian gas company Burisma Holdings, from scrutiny, the report reads.
Read alsoCNN: U.S. Justice Department puts Brooklyn prosecutor atop Ukraine probes
Trump in July urged Ukraine's president to investigate the Bidens in a call that ultimately led to Trump's impeachment in the Democrat-controlled House, but the allegations have seemed to fade from public attention since the conclusion of the impeachment trial last month. Trump was acquitted of both charges – abuse of power and obstruction of Congress – by the GOP-controlled Senate in two near party-line votes.
Trump has insisted he did nothing wrong in his actions, accusing Democrats of a partisan "witch hunt" meant to damage his election prospects.
Trump asserted Wednesday that the Bidens' actions were "totally corrupt" and that the media did not sufficiently scrutinize them.
Trump's remarks as Senate Homeland Security and Governmental Affairs Committee Chairman Ron Johnson told reporters he would likely release an interim report on his committee's investigation of Hunter Biden's dealings with Burisma within the next one to two months.
Johnson said the timing of the investigation had nothing to do with the election but that, if he were a Democratic primary voter, he would "want these questions satisfactorily answered before I cast my final vote," according to Politico.
Biden is viewed as the new front-runner for the Democratic nomination for president after a strong showing on Super Tuesday.
As UNIAN reported earlier, Ukraine wants to move on in its relationship with the U.S. after the country was pulled into domestic politics during the impeachment process of President Donald Trump, Vadym Prystaiko, Ukraine's former foreign minister, said while still in office.
The Ukrainian government is "happy that the whole investigation, the whole impeachment part, is over," he told Bloomberg Television in New York. "We hope that nobody will poke their nose in our elections. That's what we are trying to do here, staying away from your local affairs, with your elections, especially in the electoral year."