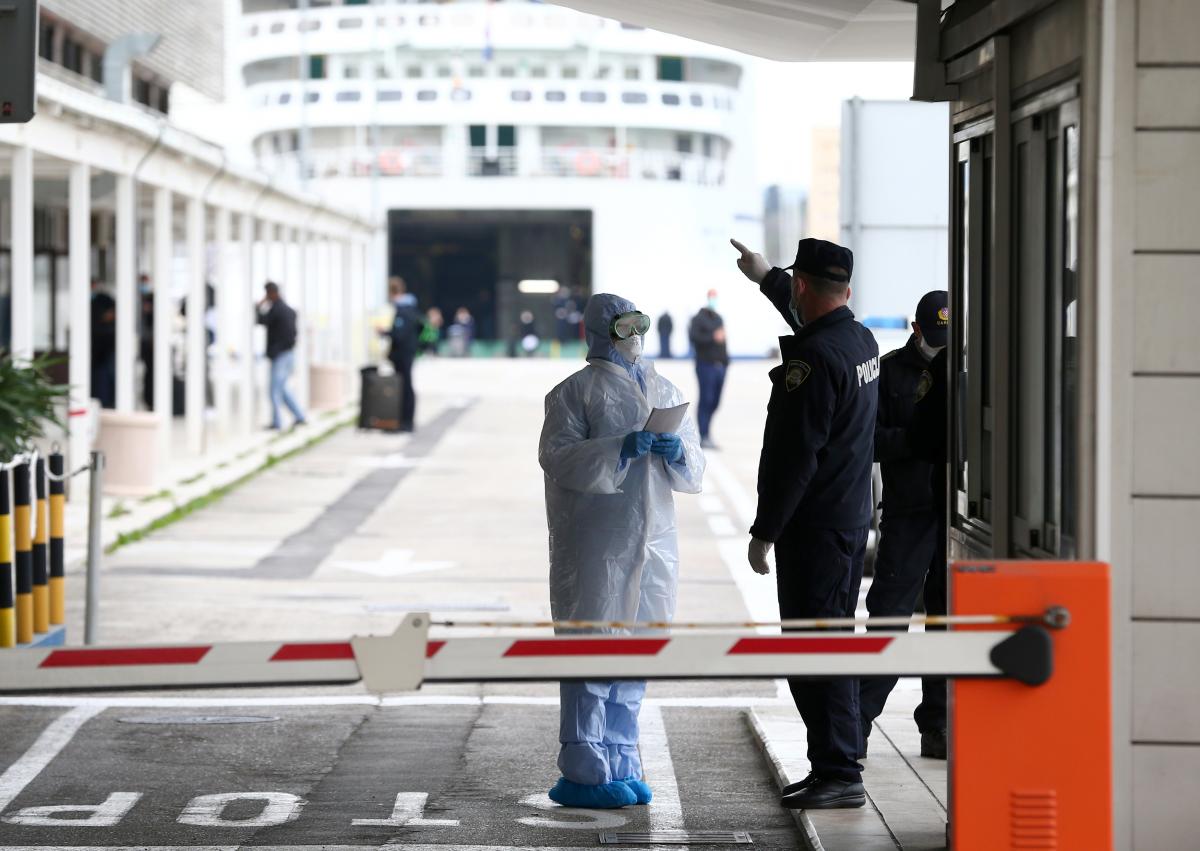 REUTERS
Poland has declared a state of "epidemic emergency" and will temporarily close its borders to non-citizens from Sunday as it ramps up efforts to curb the spread of the coronavirus, the country's prime minister announced on Friday evening.
Polish citizens returning from abroad will be placed under a 14-day quarantine after crossing the border, while pubs and clubs will be shut, shopping malls will have trade restricted, and public gatherings of more than 50 people will be banned, Radio Poland wrote.
"With the security of the Polish people in mind, we will introduce full controls at all our borders… initially for 10 days, with a possible extension to 20 days and then by another month," Prime Minister Mateusz Morawiecki said.
International passenger air and rail connections will be suspended from Sunday.
Read alsoCoronavirus update: Ukraine to suspend all air travel March 17
But charter flights will be allowed in so that Poles abroad can return home, public broadcaster Polish Radio reported.
Foreigners with residence permits in Poland will also be allowed to enter, officials said.
The country's borders will stay open to the movement of goods. Poles heading home from abroad by car will be subjected to strict checks.
"There will be very rigorous border procedures in order to keep the possibility of a person ill with the coronavirus appearing [here] to an absolute minimum," Morawiecki said.
In another move to contain the spread of the virus, the government has decided to limit the operations of shopping malls and close all pubs, clubs and casinos, Morawiecki also said.
Restaurants and bars will only be allowed to deliver take-away food, Polish Radio reported.
Public gatherings of more than 50 people will be banned from Saturday, Morawiecki told a news conference in Warsaw.
Sixty-eight people have tested positive for the coronavirus in Poland, with two deaths from the illness so far.
The first case of coronavirus infection was reported in the country last week.
The government on Wednesday announced that all schools, universities, nurseries, cinemas, theatres and museums would be closed as Poland stepped up efforts to contain the new SARS-CoV-2 virus.