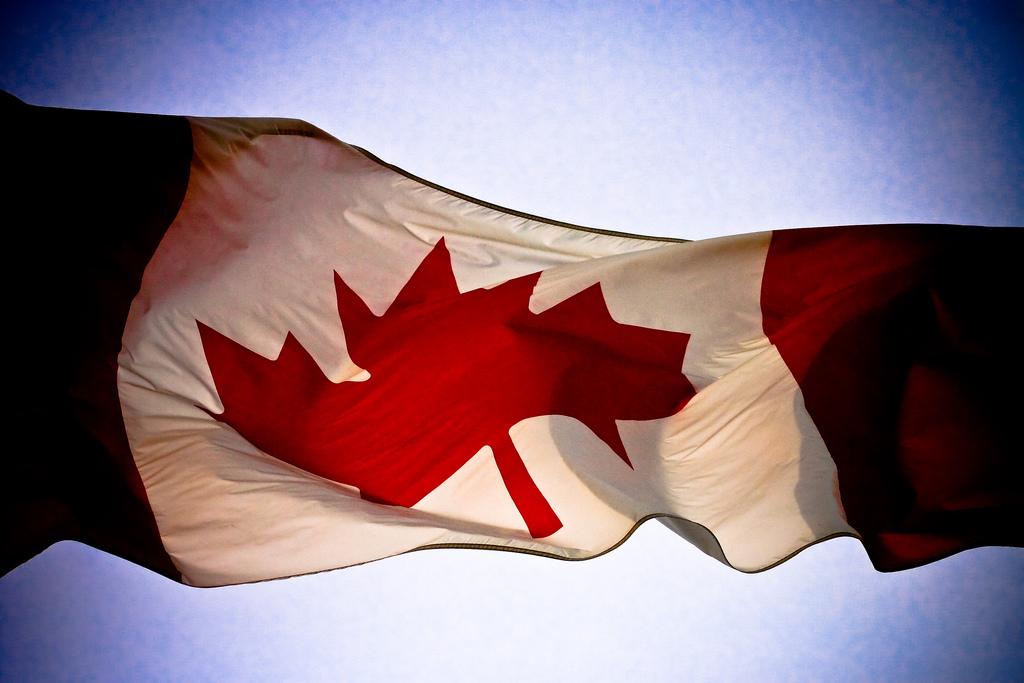 Flickr
While Canada gears up to battle the spread of COVID-19, it's also bracing for a second, less tangible fight against a wave of disinformation that the country's top military commander warns is already being assembled in cyberspace.
Gen. Jonathan Vance, the country's chief of the defense staff, said he's seen indications recently that Canada's adversaries intend to exploit the uncertainty, confusion and fear that many people feel after a week marked by swift and extraordinary developments in the global pandemic crisis, CBC News reports.
Much of his assessment is based on what's circulating in the classified realm, but his message to the public is clear: get ready for some noise.
"I can't really talk about it, but yes, I have seen signs" of campaigns designed to discredit the country's institutional response to COVID-19, Vance told CBC News.
"There is absolutely going to be efforts on the part of state-sponsored and non-state sponsored [actors] to try and make every step we take as a government, and indeed as allies, look bad."
The United Kingdom's National Health Service is already fighting that disinformation war, working with Twitter to suspend false accounts – some of which have been posing as hospitals – and ripping down inaccurate information about the number of virus cases.
On Tuesday, the NHS launched a specific initiative to push back against COVID-19 misinformation.
Read alsoU.S. raising alarm over Russian disinformation on coronavirus
Canada's National Security and Intelligence Committee of Parliamentarians warned in its annual report released Thursday that Russia and China remain the adversaries most likely to attempt to interfere with and discredit institutions in this country.
Vance said he was not prepared to name names on Friday, but suggested that paying attention to – and trusting – Canada's elected leaders and government officials is the best inoculation against a viral disinformation campaign.
His remarks came two days after a Washington-based think-tank released a report that concluded a Moscow-backed disinformation campaign was behind COVID-19 protests in Ukraine related to the repatriation of Ukrainians citizens who had been Wuhan, China, the location of the original outbreak.
"The campaign's tactics, timing and nature all point toward Kremlin involvement," said the report by analyst George Barros.
"The campaign's false information increased distrust of the Ukrainian government, caused protests in at least five different towns and forced the resignation of a Ukrainian governor."
The U.S. State Department warned last month Russia was behind thousands of social media accounts that have been spreading misinformation and conspiracy theories about COVID-19 and its origins.
Andriy Shevchenko, Ukraine's ambassador to Canada, would not comment on Friday about the protests that rocked his country last month – but he did say Canadians should be on guard in the coming days and weeks.
"We should recognize the fact Russia lies on an industrial scale, and Russia has become quite successful in disinformation, especially in societies that rely on free speech," he said.
Read alsoRussia deploying coronavirus disinformation to sow panic in West, EU document says
"By now we have quite a good understanding of how this works. They specifically look for topics and subjects which can easily polarize opinions, which can divide the society, which are inflammatory by themselves."
As UNIAN reported earlier, President of Ukraine Volodymyr Zelensky on Wednesday urged Ukrainians not to trust "boogeyman stories" about "400,000 coronavirus cases" recorder in the country, calling on citizens to opt for official information channels.