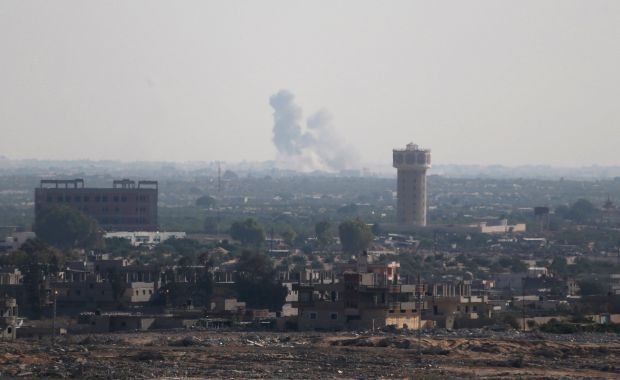 REUTERS
Due to activities of radical groups, there has been observed an increasing number of attacks on military facilities, police stations. Moreover, shops, restaurants, and other civilian facilities also become targets.
The Ukrainian Foreign Ministry advises those Ukrainian citizens who are currently in Egypt to avoid crowded places, unless absolutely necessary, and not to leave their homes.
"The Ministry of Foreign Affairs of Ukraine strongly recommends Ukrainian citizens who are planning to visit Egypt, those who are already in this country not to leave the place of residence, unless absolutely necessary, if possible, to avoid crowded places, not to participate in protests and demonstrations, and not to take unauthorized photos and video, as well as not to enter into debates with the local population," the statement reads.
The Ukrainian Foreign Ministry strongly condemned the series of terrorist attacks in Sinai, which led to numerous deaths of Egyptian soldiers.
As UNIAN reported earlier, Islamic State militants launched a wide-scale coordinated assault on several military checkpoints in Egypt's North Sinai on Wednesday, July 1, in which 60 people were killed and wounded. The exact number of deaths is being verified. According to some reports, about 20 soldiers and officers were killed in the attacks on 19 checkpoints and locations of the Armed Forces and the Interior Ministry near the towns of Sheikh Zuveyd and Rafah. According to other reports, the attacks claimed the lives of more than 60 soldiers and civilians.