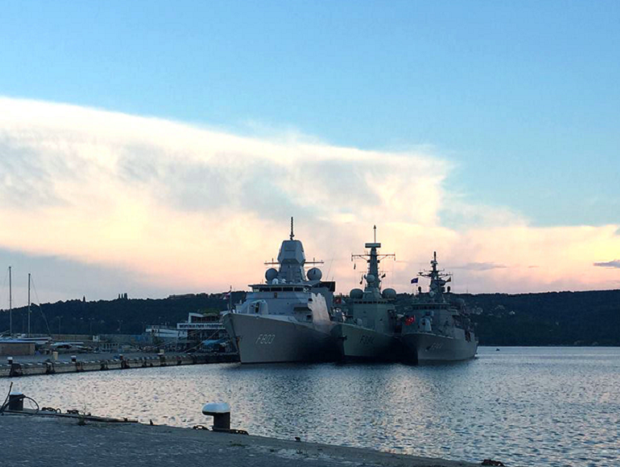 twitter.com/usnato
This training opportunity will begin with both groups participation in the Bulgarian lead Exercise BREEZE 2015, an annual Maritime exercise, based on a Crisis Response Operation scenario, which aims to enhance interoperability through practice between the host nation, invited nations and NATO units, NATO announced on its website.
The exercise will also contribute to the reassurance of Black Sea nations by NATO.
Sponsored by the Bulgarian Navy, this exercise will involve 23 surface vessels and a Turkish submarine.  There are numerous air assets participating: organic rotary wing aircraft from naval units along with fixed wing aircraft from the Bulgarian Air Force.