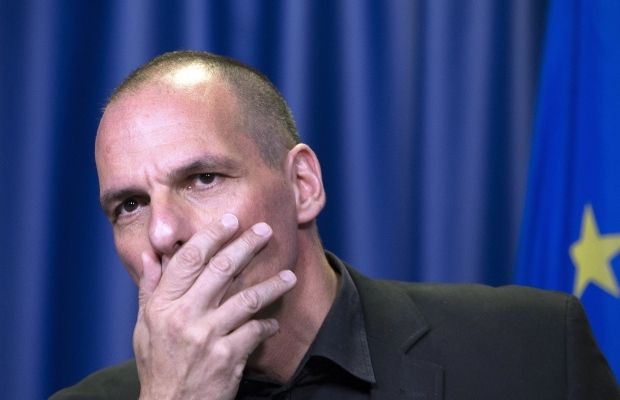 REUTERS
"If our party, Syriza, that has cultivated so much hope in Greece ... if we betray this hope and bow our heads to this new form of postmodern occupation, then I cannot see any other possible outcome than the further strengthening of Golden Dawn [Greece's ultra right party]. They will inherit the mantle of the anti-austerity drive, tragically," said Varoufakis.
He believes that the project of a European democracy, of a united European democratic union, "has just suffered a major catastrophe", according to ABC.
 "This is the politics of humiliation,' he told Late Night Live. 'The troika have made sure that they will make him [Tsipras] eat every single word that he uttered in criticism of the troika over the last five years. Not just these six months we've been in government, but in the years prior to that," Varoufakis said.
"This has nothing to do with economics. It has nothing to do with putting Greece on the way to recovery. This is a new Versailles Treaty that is haunting Europe again," the former finance minister added.
As UNIAN reported earlier, Varoufakis resigned following a "No" vote in a Greek referendum, saying he had been "made aware" that some members of the eurozone considered him unwelcome at meetings of EU finance ministers.