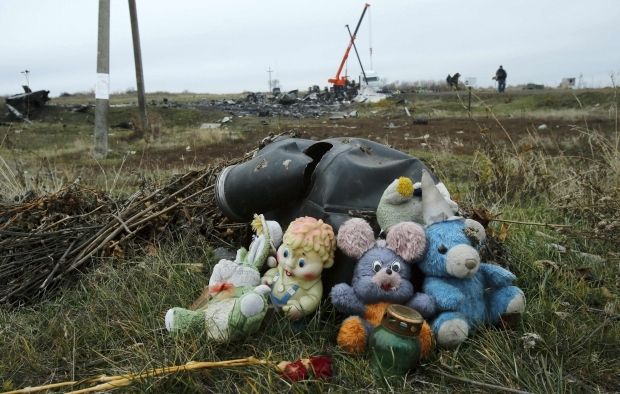 REUTERS
"The draft document was submitted on Tuesday. The date of consideration has not been fixed yet," spokesman of the Russian Mission to the UN Alexey Zaytsev said in an interview with the publication.
Zaytsev also said that Russia's position on the establishment of the tribunal had not changed.
Earlier, Australia, Belgium, the Netherlands, Malaysia, and Ukraine appealed to the UN Security Council to set up an international criminal tribunal. Russia does not support this proposal.
UNIAN's memo. Flight MH17 from Amsterdam to Kuala Lumpur was downed in Donetsk region on July 17, 2014. There is mounting evidence the plane was shot down by a powerful Buk-M anti-aircraft missile system. All 298 people on board were killed. Most of the passengers, 194, were Dutch citizens, while 43 people, including all of the aircraft's crew, were citizens of Malaysia.
The plane crashed near Shakhtarsk in Donetsk region, in an area controlled by Russian-backed militants.
The bodies of the crash victims were transferred to the Netherlands for forensic medical examination and identification.
On July 24, Ukraine delegated the investigation of the aircraft crash to the Netherlands.
On July 9, Malaysia published a draft UN Security Council resolution calling for establishing an international tribunal to investigate downing of a Malaysia Airlines plane over eastern Ukraine last year.
On July 10, permanent representative of Russia to the United Nations Vitaly Churkin criticized a draft resolution of the UN Security Council and the statute of the international tribunal proposed by Malaysia and the Netherlands to prosecute those responsible for the downing of flight MH17.