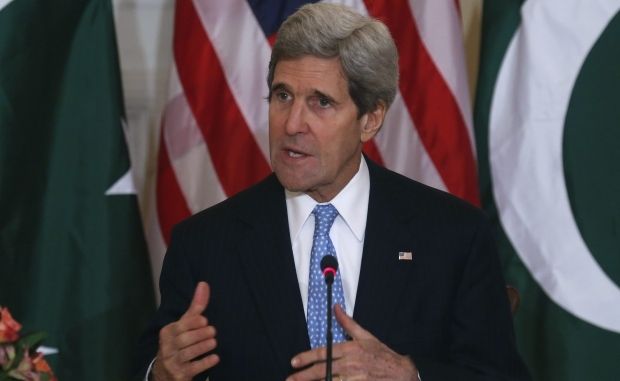 REUTERS
"Malaysia Airlines Flight 17 was shot down over eastern Ukraine one year ago, taking the lives of 298 innocent people from 11 countries on July 17, 2014. Our thoughts remain with those who perished, and we join with their friends, families, and loved ones in honoring their memory," he said, according to the website of U.S. Department of State.
"As I first said on July 20 last year, we believe that MH17 was shot down by a surface-to-air missile fired from separatist-controlled territory in eastern Ukraine. A year later, we strongly reaffirm our commitment to a thorough and independent international investigation to identify the full facts of what happened that day and, most importantly, to see those responsible are held accountable."
"We support the work being done by the Joint Investigative Team and the Dutch Safety Board, for that reason, and we urge full cooperation by all in assisting their effort to uncover the full truth," Kerry said.
As UNIAN reported earlier, the countries undertaking an independent investigation into the downing of Malaysia Airlines flight MH17 over the territory of Ukraine on July 17, 2014, which took lives of 298 people, appealed to the UN Security Council to set up an international criminal tribunal to try those responsible for the crimes connected to this crash.