Pentagon: Nuclear deal with Iran does not 'exclude military actions'
11:01, 20 July 2015
World
The signing of the nuclear deal with Iran does not exclude the possibility of military actions against this Islamic state in order to prevent Tehran from obtaining nuclear weapons, U.S. Defense Secretary Ashton Carter said on Sunday.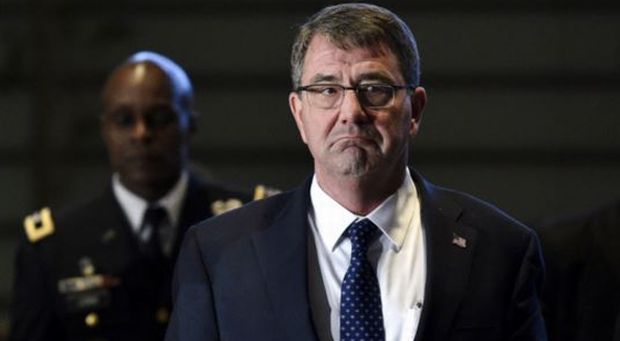 Ashton Carter / REUTERS
"One of the reasons why this deal is a good one is that it does nothing to prevent the military option," Carter told reporters on board his flight to the Jewish state, the first stop on a Middle East charm offensive to ease concerns among U.S. allies over the landmark accord, according to France 24.
"We are preserving and continually improving such a military option should Iran violate the terms of the agreement," Carter said as he kicked off a trip to Israel, Saudi Arabia and Jordan to renew U.S. security commitments in the region.
As UNIAN reported earlier, six major world powers and Iran reached a nuclear deal in Vienna on July 14. Under the deal, sanctions imposed by the United States, European Union and United Nations would be lifted in return for Iran agreeing long-term curbs on a nuclear program that the West has suspected was aimed at creating a nuclear bomb.
If you see a spelling error on our site, select it and press Ctrl+Enter