Greece to pay about EUR 7 bln to creditors
14:38, 20 July 2015
World
Greece has decided to pay EUR 6.8 billion ($7.4 billion) to creditors after last week's bailout deal.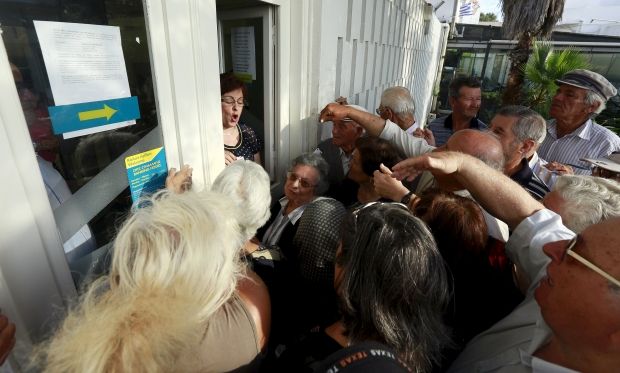 REUTERS
The Finance Ministry made such a statement as Greek banks reopened three weeks after closing to prevent economic collapse, according to Greek daily morning newspaper Ekathimerini.
"The payments ordered Monday by the Greek government include money owed to the European Central Bank, the International Monetary Fund and Greece's central bank," said a Finance Ministry official, who asked not to be identified in line with government policy.
As withdrawal limits and restrictions on transfers remain in place, people in Athens lined up at banks for basic services such as payment orders and check deposits.
While Greeks are seeing the first signs of stabilization, talks on the aid program lie ahead and German Chancellor Angela Merkel said any debt relief has to wait until Greece meets the terms of the first round of the new bailout.
"When the first successful assessment of the program being negotiated now is completed, exactly this question will be discussed," Merkel said on Sunday in an interview with German television.
"Not now, but then," she added.
If you see a spelling error on our site, select it and press Ctrl+Enter