Blast in Turkey kills 27 people
16:05, 20 July 2015
World
An explosion in the Turkish town of Suruc near the Syrian border has killed at least 27 people and wounded another 100.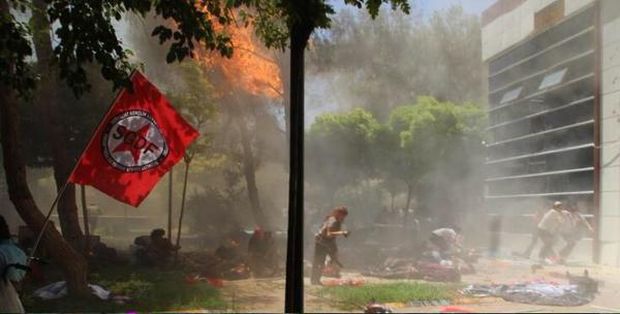 Nearly 100 wounded in a Turkey blast / Twitter @sgdf_basin
The blast occurred in the garden of a cultural center. Hundreds of youth workers were reportedly staying there, according to BBC.
There is no official word on the cause of the explosion. Reports say it could have been a suicide attack.
Suruc, located near the Syrian town of Kobane, houses many refugees who fled fighting there in recent months.
Kobane has been a battleground between militants from the Islamic State (IS) group and Kurdish fighters since September last year, when IS overran the town, forcing most of its residents to flee into Turkey.
If you see a spelling error on our site, select it and press Ctrl+Enter