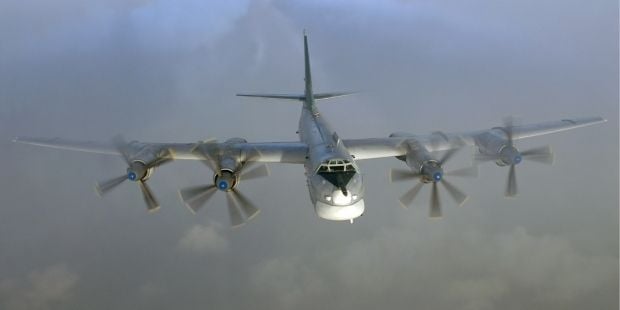 TU-95 / Wikipedia
"Good morning American pilots, we are here to greet you on your Fourth of July Independence Day," a Russian Tu-95 Bear bomber crew member stated over the emergency aircraft channel, according to The Washington Free Beacon.
According to information, the incident took place on July 4, but the data of the U.S. military were released later.
The officials said the nuclear-capable bomber flights so close to U.S. shores are part of nuclear saber-rattling by Moscow, and much more of a concern than routine U.S. aerial surveillance missions near Russia's coasts.