Greece allegedly asked Russia to give $10 bln for printing drachmas
17:40, 23 July 2015
World
Greek Prime Minister Alexis Tsipras allegedly asked Russian President Vladimir Putin to give $10 billion for printing drachmas, according to leading Greek news portal Greek Reporter.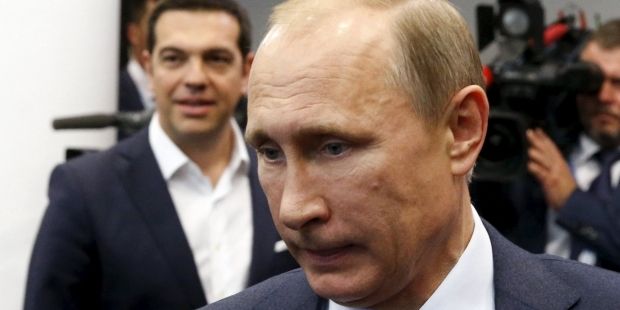 REUTERS
Moscow is said to have proposed only a $5-billion as advance payment for the construction of a new South Stream natural gas pipeline that would pass through Greece, the portal said.
Greek Prime Minister also sent similar requests for a loan to China and Iran, but to no avail, according to the report.
The Kremlin denies any involvement.
"Both the president with [foreign] minister and we have reiterated at different levels said that the Greek side and the leadership of Greece have not appealed to Russia for help," Putin's Press Secretary Dmitry Peskov told reporters.
The idea of introducing a national currency has been examined since early 2015, and Tsipras was counting on Russia's assistance in achieving this goal. It is noted that the key members of the coalition were aware of his plan.
As reported earlier, Standard & Poor's analysts forecast that the fallout from a Grexit would wipe 20% off Greece's GDP in the next four years.
The risk of a Greek exit from the eurozone escalated after a referendum on July 5 when the majority of voters, or 61.31%, were opposed to austerity measures proposed by the creditors — the European Central Bank, the International Monetary Fund and the European Commission.
If you see a spelling error on our site, select it and press Ctrl+Enter