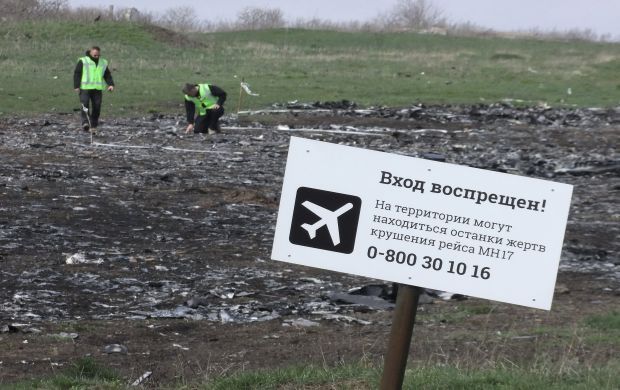 REUTERS
Asked about the establishment of an international tribunal, 14% of respondents said they in general supported this idea, 33% of respondents were "more positive than negative" about this idea, 14% were rather negative, 5% were very negative, while a very large percentage, or 34%, could not answer the question on the tribunal.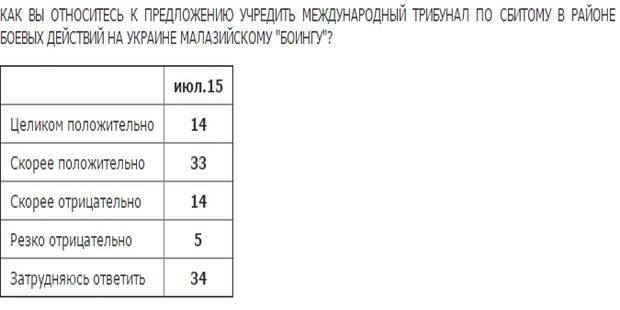 Photo from levada.ru
At the same time, 22% of respondents believe that the court will found Ukrainian military guilty of the crash of the Malaysian Boeing, while 19% believe that Russia will be found guilty as it provides separatists with weapons and military. A total of 14% believe that the leadership of Ukraine is guilty, 9% claim that the militants are guilty, 3% of respondents suggested other theories, and 37% found it difficult to answer the question.
The poll was conducted on June 17-20, 2015. A total of 800 people aged from 18 were questioned in 46 regions of Russia. The poll's margin of error is no more than 4.1%.
As UNIAN reported earlier, Malaysia submitted a draft resolution to the UN Security Council to establish an international tribunal to investigate the downing of Malaysia Airlines flight MH17 over the territory of Ukraine, which took lives of 298 people.
Australia, Belgium, the Netherlands, Malaysia, and Ukraine appealed to the UN Security Council to set up an international criminal tribunal.