Italian MPs to visit occupied Crimea
10:11, 29 July 2015
World
Italian MPs have decided to follow their French colleagues' example and visit the Russian-annexed territory of Crimea, the Russian newspaper Kommersant has reported with reference to one of the initiators of the trip, a member of the international committee of the Italian Parliament's Chamber of Deputies Manlio di Stefano.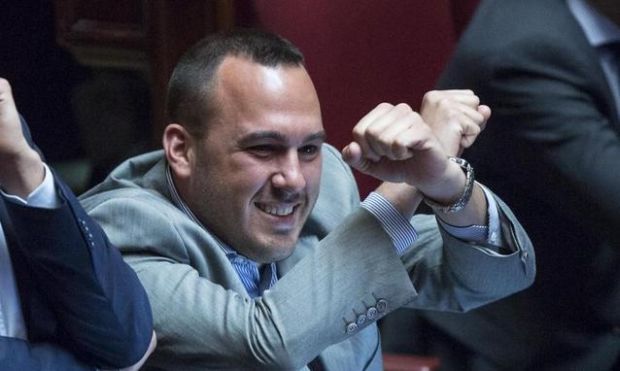 ilgiornale.it
"We have decided to visit Crimea and Moscow in a Five Star Movement delegation. I will get in contact with the Russian embassy in Rome to start arranging the visit," Manlio di Stefano said.
According to Di Stefano, the trip is scheduled for early October. The Five Star Movement delegation will consist of from eight to ten people, led by Alessandro Di Battista, another member of the international committee.
At the same time, the Italian lawmakers are aware that they may be denied entry to Ukraine in future, so they do not rule out that they will first try to agree the trip not only with Russia, but also with Kyiv.
Chair of the Delegation to the EU-Ukraine Parliamentary Association Committee Andrej Plenkovic claims that an unofficial visit by the French parliamentary delegates to the Russia-annexed territory of Crimea does not change the EU's official position.
Prior to the visit of some French MPs to the Russian-occupied Crimea, the French Foreign Ministry announced that their trip would be considered as a violation of international law.
If you see a spelling error on our site, select it and press Ctrl+Enter