Putin: Establishment of MH17 tribunal "not best course of action"
16:44, 29 July 2015
World
Vladimir Putin on July 29 had a telephone conversation with Dutch Prime Minister Mark Rutte at the Netherlands' initiative, during which the Russian president said that Russia continued to view the establishment of an international MH17 criminal tribunal as "not being the best course of action," the Kremlin's press service reported.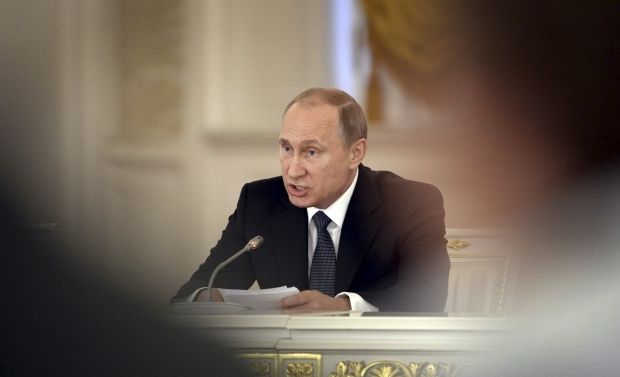 REUTERS
Putin also noted that "many questions remain regarding the investigation, including with respect to the evidence collected so far, and to Russia's not being allowed to participate in much of the investigation."
"Putin stressed the need to implement in full UN Security Council resolution 2166 of July 21, 2014, which was adopted on Russia's initiative and calls for a comprehensive, thorough and independent investigation," the Kremlin's press service said.
The Russian president expressed regret that this compromise document was not supported by the countries that call for the establishment of an international tribunal on the Malaysia Airlines plane crash.
Putin and Rutte exchanged views on the work the experts have done in the context of preparation of a new UN Security Council resolution on this issue.
The UN Security Council is scheduled to gather at 22:00 Kyiv time on Wednesday to vote on a draft resolution on setting up an international criminal tribunal on the downing of MH17 in Donbas in July 2014.
If you see a spelling error on our site, select it and press Ctrl+Enter