Shoigu announces creation of Russia's Aerospace Forces
20:55, 03 August 2015
World
Russian Defense Minister Gen. Sergei Shoigu has announced that a new branch of Russia's Armed Forces – the Aerospace Forces – started serving the Russian state from August 1, according to RFE/RL.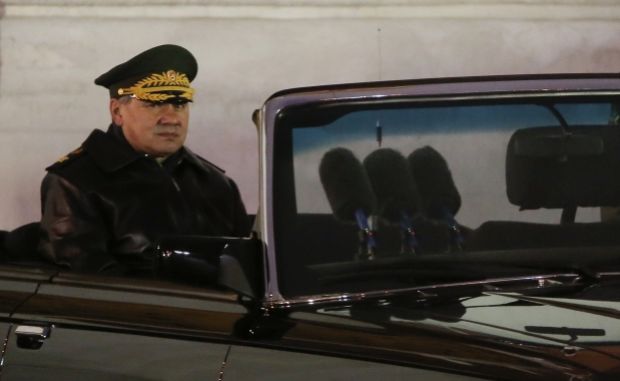 REUTERS
"The formation of the Aerospace Forces through merging the Air Force and the Aerospace Defense Forces was the best way of improving the country's aerospace defense system," he said on Monday, August 3, RFE/RL reported.
"Aviation, the air defense and missile defense forces and the space forces and means of the Armed Forces have now been merged under a unified command," Shoigu said.
The new Aerospace Forces include the Air Force, the Air Defense and Missile Defense Forces and the Space Forces.
The merger of the Air Force and the Aerospace Defense Forces will become a comprehensive approach to countering ballistic and aerodynamic targets both in outer space and in the air, Shoigu added.
Earlier, Russian President Vladimir Putin announced the launch of a program for the modernization of the Russian military arsenal. Experts say that this is saber-rattling amid growing tensions between Moscow and the West, and against the backdrop of the Donbas conflict in eastern Ukraine.
If you see a spelling error on our site, select it and press Ctrl+Enter