Obama admits war in case Iran deal fails
12:30, 06 August 2015
World
U.S. President Barack Obama, speaking at the American University in Washington on Wednesday, warned against the possibility of a new war in the event of failure of the nuclear deal with Iran, according to German news broadcaster Deutsche Welle.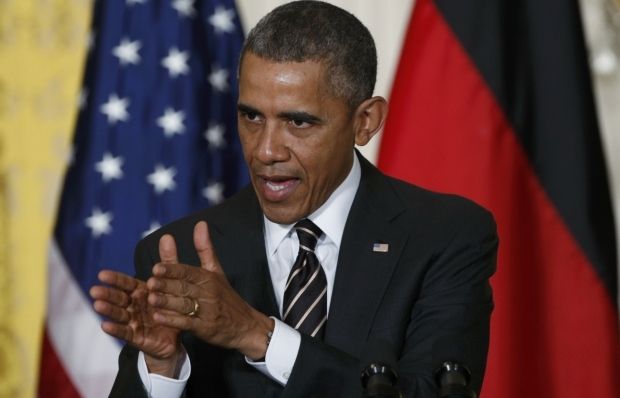 REUTERS
"Many of the same people who argued for the war in Iraq are now making the case against the Iran deal," Obama said.
The U.S. president emphasized the deal's foundation in diplomacy, saying that "the choice we face is ultimately between diplomacy or some form of war."
"The prohibition on Iran having a nuclear weapon is permanent. The ban on weapons-related research is permanent," Obama said.
The U.S. president lashed out at critics in Congress, saying that disapproving of the nuclear deal would prompt "another war in the Middle East."
Read alsoUS Congress introduces resolution to prevent nuclear agreement with IranObama also referred to the consequences of the U.S. invasion of Iraq during the tenure of former President George W. Bush.
"We now have a solution that prevents Iran from obtaining a nuclear weapon, without resorting to war," noted Obama.
"This deal is not just the best choice among alternatives - this is the strongest non-proliferation agreement ever negotiated," Obama stated.
If you see a spelling error on our site, select it and press Ctrl+Enter