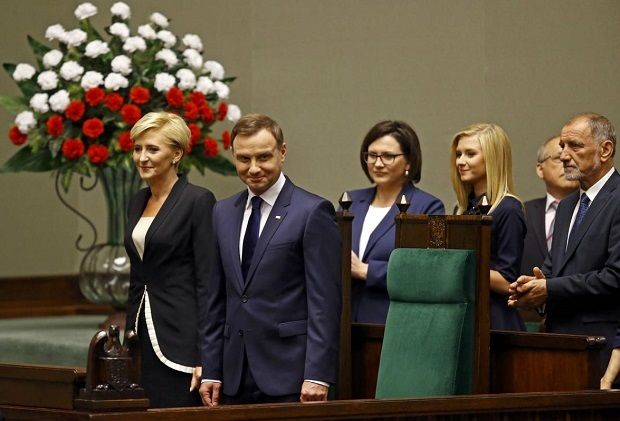 REUTERS/Kacper Pempel
"We need a greater NATO presence in this part of Europe, including in our country," he told the Sejm on Thursday, Radio Poland reported.
"Here one has to put the matter clearly – we need more guarantees from NATO, not only we as Poland, but the whole of Central and Eastern Europe in the current difficult geopolitical situation," he added.
"European cohesion must be constructed in such a way that Polish affairs are also taken into account," he said. "In this way, we should build the unity of NATO."
Duda also told the Sejm that Poland's foreign policy should "not be a revolution," but it needs correction and an increase in activity, Radio Poland said.
On Thursday, Duda was sworn in to become the sixth president of the III Polish Republic at a ceremony in the Sejm.