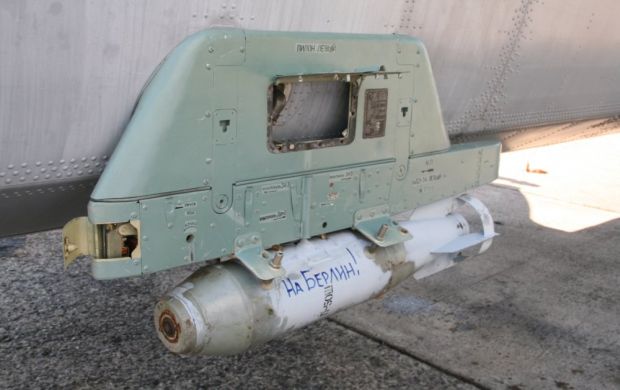 flot.com
Slogans "Toward Berlin!" and "To Stalin!" were widely used by the Soviet Union's Red Army during the World War II against Nazi Germany, Deutsche Welle reports.
The publication reminds that the exercises were held just 500 kilometers from the Germany's capital. Bild refers to Flot.com, the online Navy portal, where the photos were published.
It is noted that Flot.com is part of Mil.press media group - Russian private online publication specializing in the navy fleets of the Russian Federation and other countries. According to Flot.com, within the mentioned drills, the bombing by military transport aircraft An-26 was practiced, for the first time in twenty years.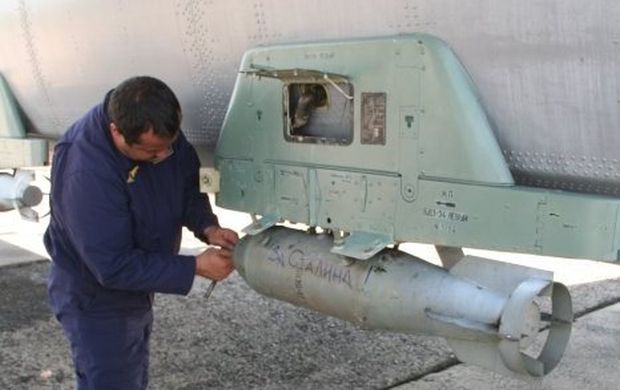 flot.com
The ongoing campaign for the glorification of the Soviet era in Putin's Russia draws parallels between the struggle against fascism in World War II and Moscow's modern confrontation with the Western world against the backdrop of the conflict in Ukraine, according to the report.
"The inscriptions on bombs "Toward Berlin!" and "To Stalin!" are something more than just an expression of nostalgia; they show portray dangerous tendencies in the Russian government and the army," concludes Bild.