Tianjin explosions: residents hold protests
Residents of the Chinese city of Tianjin whose homes were damaged by the huge explosions on August 12 have staged protests to demand compensation from the government, according to the BBC.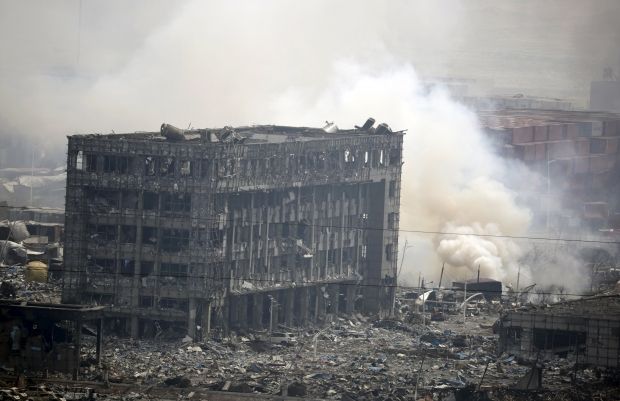 REUTERS
Scores gathered outside the Mayfair Hotel, where officials have been giving news conferences, the report says.
Residents say the chemical storage warehouses which blew up had been built illegally close to their homes and they wanted compensation for their damaged homes, and would refuse to return to them even if they were ruled safe.
Deputy mayor He Shushan promised: "Once we find any actions that have violated the regulations and laws, we will resolutely punish them and give answers to the victims and people affected."
Officials say 114 people died in the explosions, while another 70 were still missing, mostly firefighters. Nearly 700 people are still in hospital.
At least 6,000 people have been displaced, state media report.
Some 17,000 homes damaged by the blasts and their shockwaves.
At the same time, according to Reuters, many operations have resumed at China's Tianjin port after explosions last week that disrupted business at what is an important oil, gas and bulk import harbour for Asia's biggest economy.
As UNIAN reported earlier, on August 12, a massive explosion hit China's northern port city of Tianjin, when a shipment of explosives blew up.
If you see a spelling error on our site, select it and press Ctrl+Enter