Latvia: Russian propaganda rests on reports about EU losses over sanctions
14:30, 18 August 2015
World
Media reports about losses incurred by the European Union in connection with the sanctions policy are part of the Russian information propaganda, said Latvian Minister of Foreign Affairs Edgars Rinkevics in an interview with Latvia's leading news source Delfi.lv.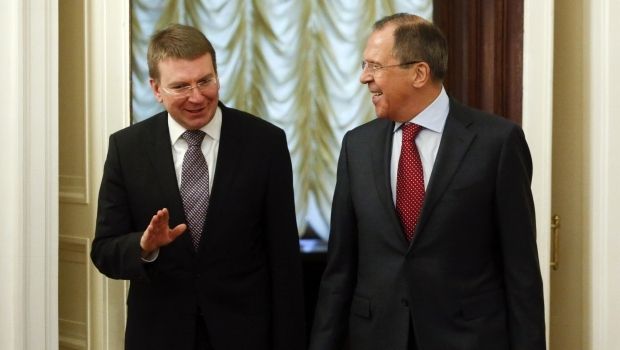 REUTERS
The minister also denied any accusations regarding inefficiency of the foreign policy his country is pursuing, and argued against the reports about multi-million losses incurred by the EU member states due to the sanctions.
Statistical and economic indicators totally refute those arguments, the minister said, adding that such media reports are part of the propaganda aiming at undermining Latvia's firm position.
Read alsoU.S. to grant $500,000 to counter Russian propaganda in Baltic StatesThe minister noted that Russia itself had been hit hard by the sanctions, despite the reports on incinerating the "embargoed products."
According to him, local businesses should refocus on other markets instead of relying on one partner.
In addition, the minister is confident that the challenges businesses are facing have not resulted from an "inefficient foreign policy of Latvia" but have been caused by the events that had occurred in Ukraine in last year.
UNIAN reported earlier, the Permanent Representatives of EU Member States agreed to prolong economic sanctions against Russia until January 31, 2016. It was also agreed to extend sanctions against Russian occupied Crimea for another year.
If you see a spelling error on our site, select it and press Ctrl+Enter