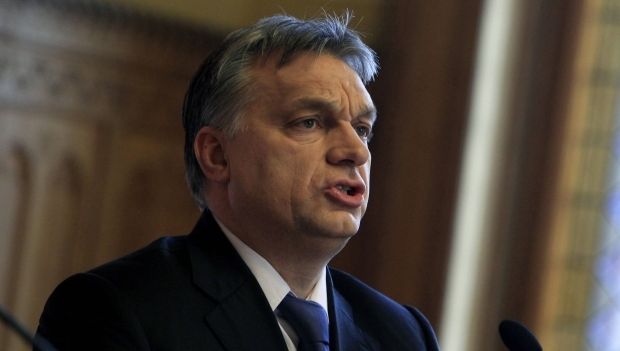 REUTERS
"If it takes more money, we will increase aid until the refugee flows dry up," Orban told Germany's "Bild" newspaper on Saturday, according to Deutsche Welle.
Orban said EUR 3 billion ($3.4 billion) in aid should be delivered to Turkey, Lebanon and Jordan to stop the stream of refugees to Europe.
He said his plan, which called on every European Union member to pay 1% extra into the EU budget, would be presented at the next meeting of the bloc's leaders.
In the interview with "Bild," Orban threatened to send refugees back to where they came from, saying many had not come directly from war zones, but rather from camps in countries bordering Syria.
"They are not fleeing danger - they have already fled and should not fear for their lives," he said.
They come to Europe not "because they seek safety but because they want a better life than in a camp. They want a German life, perhaps a Swedish life."
The populist leader, who has faced criticism over his hardline approach to refugees, on Friday, warned that people illegally entering his country would be arrested and prosecuted under strict new immigration laws. Hungary is also building a controversial fence on its border with Serbia to keep migrants out.