Steinmeier slams Moscow's support for Assad
14:20, 12 September 2015
World
German Foreign Minister Frank-Walter Steinmeier has warned Russia against bolstering its support for the government of Syrian President Bashar al-Assad, according to RFE/RL.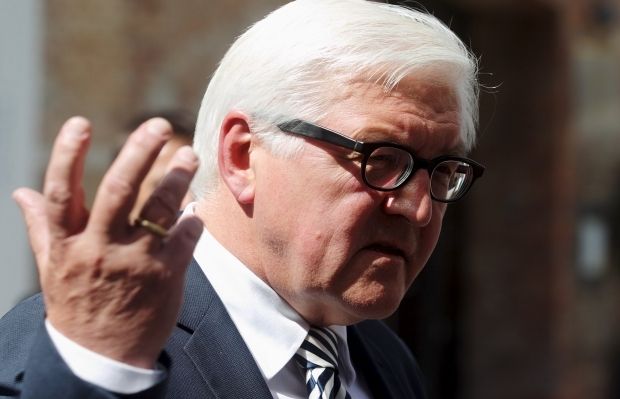 REUTERS
In an interview published in German newspapers on September 12, Steinmeier said "a situation must not be created that renders joint action by the international community impossible," the report says.
He expressed the hope that Moscow is not seeking "a prolongation of the Syrian civil war."
On September 11, Russian Foreign Minister Sergei Lavrov acknowledged Russia's stepped-up presence in Syria and called upon the United States to reopen channels of communication with Russia in order to avoid "unintended incidents."
Communication between U.S. and Russian military commanders was suspended as a result of Russia's annexation of the Ukrainian region of Crimea and its military support of separatists in eastern Ukraine.
U.S. President Barack Obama said the same day that Washington will "be engaging Russia" on Syria and said that a policy of "doubling down" on support for Assad "is doomed to failure."
If you see a spelling error on our site, select it and press Ctrl+Enter