Migrant crisis: record 4,000 cross Hungarian border
13:00, 13 September 2015
World
The number of migrants entering Hungary from Serbia hit a new record - over 4,000 people - on Saturday amid tension in eastern Europe over how to deal with the crisis, BBC reported.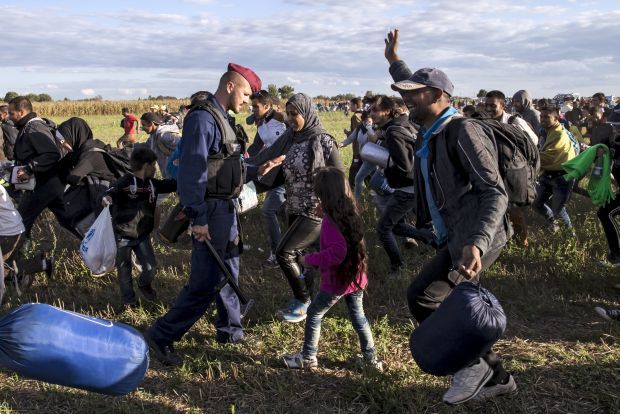 REUTERS
Europe is struggling to cope with an enormous influx of people, mostly from Syria, fleeing violence and poverty, and Hungary has been often criticized for how it deals with migrants, the report notes.
Hungarian Prime Minister Viktor Orban has promised to seal the country's borders and arrest any illegal migrants. The country is close to finishing a 4m-high fence along the border with Serbia.
More than 4,000 Hungarian soldiers have been brought in to help the police.
Hungary has become a prime entry point for thousands of migrants on the journey towards Western Europe.
It is reported that tougher immigration laws will take effect in Hungary from September 15 and anyone crossing the border illegally could expect to be arrested.
If you see a spelling error on our site, select it and press Ctrl+Enter