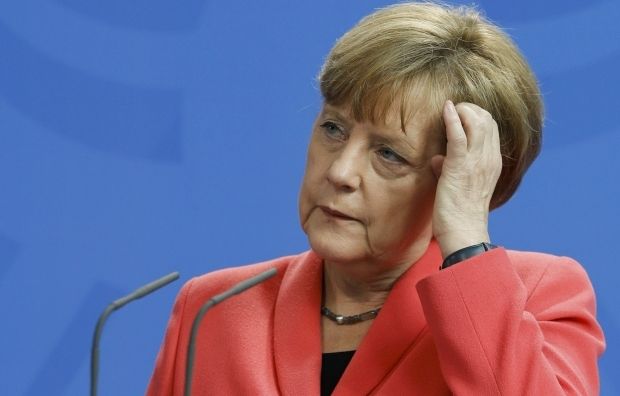 REUTERS
Merkel was speaking ahead of a meeting held Saturday evening in Berlin with the foreign ministers of Germany, France, Ukraine and Russia.
Earlier, a delegation source said German Foreign Minister Frank-Walter Steinmeier and Russian Foreign Minister Sergei Lavrov had a lengthy exchange about Syria on the sidelines of the meeting, with both agreeing to support the U.N. Syrian envoy, Staffan de Mistura's plan to create a Syrian contact group, according to the report.
At the same time, the Russian Defense Ministry announced that on Saturday Russian aircraft delivered another batch of humanitarian aid to Syria.
In recent days Russia has faced criticism from the United States which says Moscow is ramping up its military presence in Syria in an apparent bid to prop up President Bashar al-Assad.
U.S. officials say Russia has sent ships, armored personnel carriers and naval infantry to the country in recent weeks.