Germany to start border controls with Austria
18:44, 13 September 2015
World
Germany is to reintroduce some form of controls on its border with Austria to cope with the influx of migrants, BBC has reported.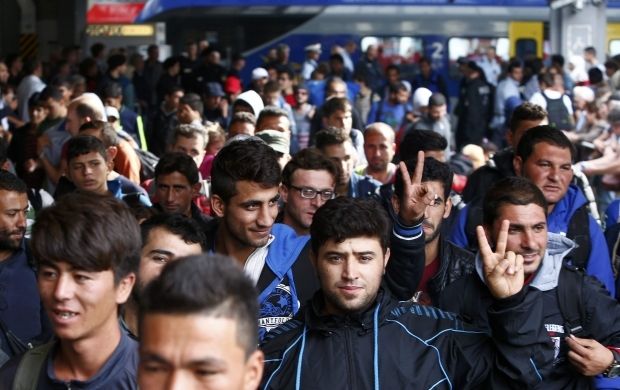 REUTERS
More than 13,000 migrants arrived into Munich alone on Saturday. Germany's authorities said the country was "at the limit of its capabilities," according to the report.
Passport checks had been abolished for countries within Europe's Schengen zone, but the decision to bring back controls is expected to be announced by Interior Minister Thomas de Maiziere at a press conference on Sunday evening, several German media reports said.
Germany's Bild newspaper and Austria's Kronen Zeitung said controls would be in place on the Bavaria-Austria border, according to BBC.
Transport Minister Alexander Dobrindt issued a statement earlier Sunday saying that "effective measures are necessary now to stop the influx."
Germany expects 800,000 migrants to arrive this year.
If you see a spelling error on our site, select it and press Ctrl+Enter