U.S. rejects Putin's offer for international support for Assad
12:00, 16 September 2015
World
The United States on Tuesday rejected the renewed call from Russian President Vladimir Putin to support Syrian President Bashar al-Assad, saying it was "destabilizing and counterproductive," according to Deutsche Press Agentur news agency.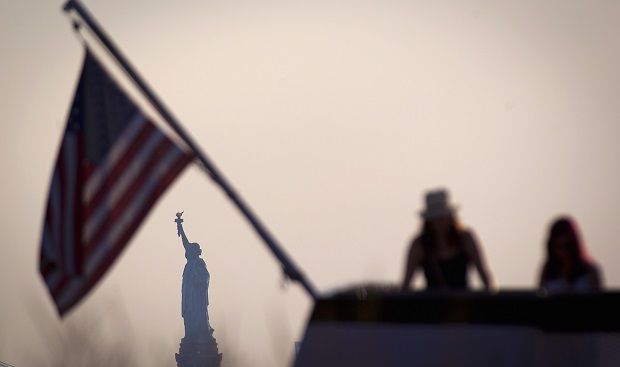 REUTERS
White House spokesman Josh Earnest said the U.S. would prefer to see more "constructive engagement" from Russia with the 60-member U.S.-led coalition focused on degrading and destroying Islamic State, DPA reported.
"We would welcome Russia's participation in that effort," Earnest said. 
Earnest was reacting to comments made earlier on Tuesday by Putin in Dushanbe, Tajikistan, at a summit of the Collective Security Treaty Organization, a post-Soviet military alliance. The Russian president urged the international community to join Russia in supporting Assad in the fight against Islamic State.
"We support the government in Syria in their resistance against terrorist aggression and continue to supply military-technical assistance," Putin said, according to Interfax.
The U.S. is skeptical of the initiative and says there is no need for another international coalition against Islamic State when more than 60 countries already are fighting in Syria and in Iraq, State Department spokesman John Kirby said.
"There's already an international coalition dedicated to that," Kirby said. While the U.S. would welcome a constructive role by Russia, Assad cannot be a part of that coalition.
Putin rejected accusations that Russia's support for Assad makes it jointly responsible for the stream of refugees flowing into Europe. Other countries have destabilized the situation in Syria, Iraq and Afghanistan, Putin said.
"We haven't destroyed state institutions there and created a power vacuum that terrorists are now filling," he said. He said if Russia didn't support Syria, the situation there would be much worse and there would be more refugees.
Read alsoU.S. intelligence publishes satellite imagery of Russian base in Syria He also said U.S. meddling in the internal affairs of other states targets radical elements in order to topple governments it disfavors.
Both Earnest and Kirby reiterated the U.S. position that Assad "has lost legitimacy" to lead Syria and that a "political transition away from Assad" should occur.
If you see a spelling error on our site, select it and press Ctrl+Enter