Moscow sends troops to Syria without consent: media
09:52, 18 September 2015
World
Some Russian military contractors are not willing to be deployed to another hotspot, this time in the Middle East, from Novorossiyck military port, according to the Russian online newspaper gazeta.ru.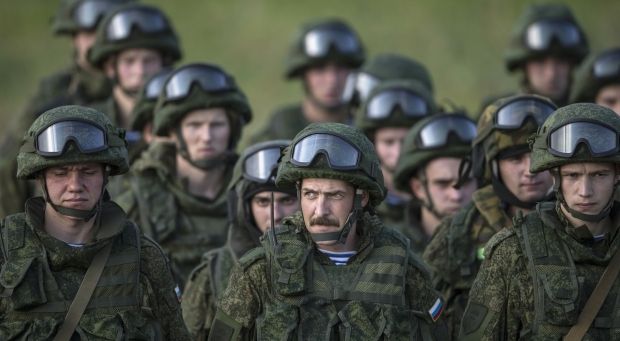 REUTERS
"We don't want to go to Syria, we don't want to die there," said one of the lieutenants from a military unit of Russia's Eastern military district command, according to the publication.
"From the beginning, there were a lot of strange things and innuendo around this trip, and the situation began to reveal here, in Novorossiysk," he said.
Since August 17, the commanders of one of the military units in the Eastern military district command gathered the "most promising", in their opinion, officers and contracted soldiers into a consolidated company of 20 troops. A major was ordered to be in command of the company. On August 27, they had to be deployed near Novorossiysk with the aim of "unloading equipment" at the Tonnelna railway station and then go back to their base.
Read alsoU.S. intelligence publishes satellite imagery of Russian base in Syria It is noted that the return date was not put in their deployment orders. Right before the trip to Novorossiysk, their commander gathered all the troops and announced that they might be sent to a "hot country."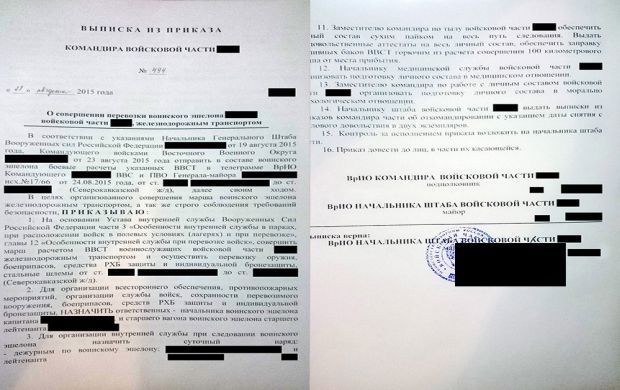 gazeta.ru
"We had conversations with the commanders at our base. We were told that it would be hot in the country of arrival, and it was important to be aware of proper hygiene, we were also told not to leave the premises of our military base. They explained us how to behave if we get arrested and interrogated," the soldiers said. "We were specifically told that the climate in unusual there, there are snakes and vipers. But they didn't tell us specifically, where we were meant to be sent, citing the secret directive of the General Staff. "
According to the newspaper, the troops from this consolidated company had their IDs taken for registration of service travel passports. All questions at to their destination were ignored. According to the contractors, it looked as though their commanders were also not briefed fully on the details of the deployment.
In addition, new weapons were swiftly registered with the troops.
According to one of the troops, when approaching the city of Rostov, the contractors thought they were being deployed in Donbas. After eventually passing Rostov, they were relieved, but then remembered about the Syrian conflict. "I thought it would be DOnbas, and it turned out to be Syria," - he said sadly.
Read alsoU.S. spots Russian helicopters in Syria"Our command has not spoken openly, where we're going in particular. There are many companies in our regiment, but, as we were told, they gathered 20 of the best troops. However, almost everyone is indignant, not willing to go to Syria. Some two or three soldiers, due to their young age and  youth and credulity, were thinking the commanders would not dare send us to Syria, and we will be deployed in Crimea or Ossetia instead. But if not for the pitfalls, the commanders would have told us right away, where we were supposed to go," said the contractor.
On September 7, their train passed the Tonnelna station moved right to Novorossiysk. Unloading of military hardware was conucted during the day, and it was later loaded on the ship in the night time.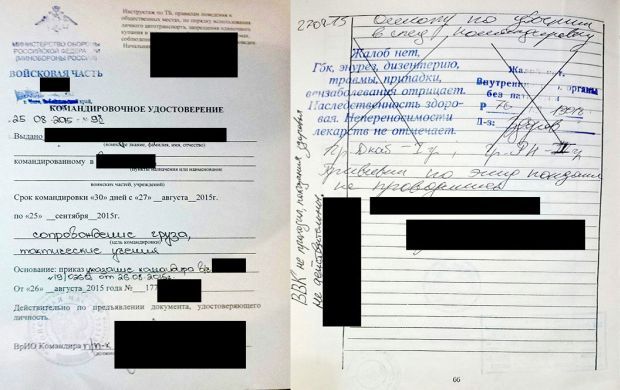 gazeta.ru
According to the contractors, all registration numbers and tags were removed from the military equipment before its shipment. They also claim that the campaign in Syria has been lasting for four months.
If you see a spelling error on our site, select it and press Ctrl+Enter