Washington: Russian vetoes put legitimacy of UN SC at risk
19:44, 24 September 2015
World
The United States has warned that Russia's continued blanket use of its UN veto will jeopardise the security council's long-term legitimacy and could lead the US and like-minded countries to bypass it as a decision-making body, according to the Guardian.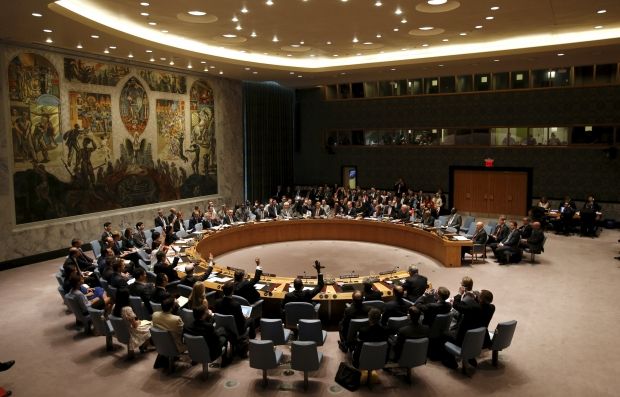 REUTERS
"It's a Darwinian universe here. If a particular body reveals itself to be dysfunctional, then people are going to go elsewhere," Samantha Power, U.S. permanent representative to the UN told the Guardian. 
She said that a "forum-shopping" trend was likely to continue.
Russia "forestalled common action on Ukraine where it is a party to the conflict, having annexed Crimea and pursued a covert military campaign in support of eastern separatists," the Guardian reports.
Besides, "Russia has used its veto powers four times to block resolutions on Syria that Moscow sees as damaging to its ally, the regime of Bashar al-Assad," reads the article.
"And if that happened for more than Syria and Ukraine and you started to see across the board paralysis ... it would certainly jeopardise the security council's status and credibility and its function as a go-to international security arbiter. It would definitely jeopardise that over time," said Power.
"France is proposing that the five permanent council members (the U.S., Russia, France, UK and China) voluntarily suspend their veto rights in situations where genocide or other mass atrocities are being committed," reads the article.
"Our initiative is based on the key and core conviction that veto power is not a privilege. It's a responsibility," the French ambassador, Francois Delattre, said.
As UNIAN reported earlier, 67 countries have already supported the initiative to restrain the veto right in the UN Security Council in cases where conflicts become especially rigid.
If you see a spelling error on our site, select it and press Ctrl+Enter