U.S., Russia hold "deconfliction" talks on Syria: media
10:40, 02 October 2015
World
The Pentagon held talks with officials in Moscow on Thursday, the second day of Russian bombing in Syria, in a bid to avoid mishaps in the region between the two military powers, according to The Hamilton Spectator.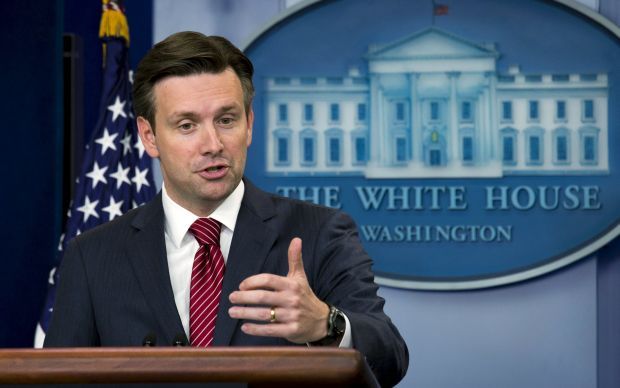 REUTERS
U.S. officials complained to the Russian military on Thursday that Russian airstrikes in Syria are targeting areas of the country where few, if any, Islamic State fighters are operating, the report says.
And there were some fears of U.S. and Russian forces firing on each other in Syria.
White House press secretary Josh Earnest said Pentagon officials participated in an hour-long videoconference with Russian officials in an initial discussion of ways to avoid that happening.
Tensions between the U.S. and Russia are escalating over Russian airstrikes that apparently are serving to strengthen Assad by targeting rebels — perhaps including some aligned with the U.S. — rather than hitting Islamic State fighters it promised to attack, ABCNews reported citin Associated Press.
Earnest described Russia's operations, which began Monday, as "indiscriminate military operations against the Syrian opposition" that were dangerous for Russia.
Elissa Slotkin, who represented the U.S. in Thursday's Pentagon talks, said as much during the call with the Russians, according to Earnest. Slotkin is the acting assistant secretary of defense for international security affairs.
"She pointed out that the Russian military operations we've seen so far raise some concerns, because Russia is targeting areas where there are few if any ISIL forces operating," Earnest said.
Russia's Defense Ministry said that over the past 24 hours it had damaged or destroyed 12 targets in Syria belonging to the Islamic State militant group, including a command center and ammunition depots.
If you see a spelling error on our site, select it and press Ctrl+Enter