No Russia-NATO Council to be held soon - Stoltenberg
19:40, 06 October 2015
World
NATO Secretary General Jens Stoltenberg said on October 6 that there are no plans to convene a Russia-NATO Council, but there is communication on a military level to avoid incidents, according to an UNIAN correspondent in Brussels.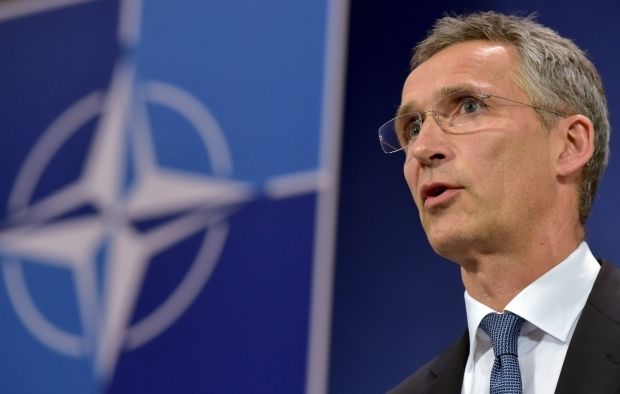 REUTERS
"There has been no decision to convene a new meeting of the Russia-NATO Council," Stoltenberg said while speaking at the pre-ministerial press conference in Brussels on Tuesday ahead of the NATO Defense Ministers meeting on Thursday.
"There have been some meetings, I believe, after the crisis in Ukraine started, whether there's going to be a meeting in the foreseeable future, no decision has been taken so far…but we have other ways of communicating with the Russians on the political level, but also on the military level," said Stoltenberg, adding that this communication can also be used in a situation we saw in Turkey [intrusion into Turkish airspace of a Russian fighter jet].
NATO chief also stressed that he welcomes communication between the U.S., who lead the coalition against the Islamic State, and Russia in order to set mechanisms of preventing incidents between military aircraft of different air forces which operate in the same area.
Stoltenberg noted that NATO is not a part of this dialogue, but recognized the need to establish a system, to prevent incident and emergencies in the future.  
NATO Defense Ministers will meet this Thursday as the Alliance sees Russia's deployment of significant forces in Syria as a great concern.
"Russian combat aircraft have violated Turkish airspace. This is unacceptable. That's why I yesterday convened a special meeting of the North Atlantic Council. NATO allies expressed strong solidarity with Turkey. They condemned the Russian violations of NATO's air space. I call on Russia to avoid escalating tensions with the Alliance.  Russia must de-conflict its military activities in Syria," said Stoltenberg.
NATO chief also expressed concern over Russia not targeting ISIL, but instead attacking the Syrian opposition and civilians.  "I discussed the situation in Syria with Foreign Minister Lavrov in New York last week. I urge Russia to play a constructive and cooperative role in the fight against ISIL. And to strive for a negotiated political solution to the conflict in Syria," Stoltenberg said.
If you see a spelling error on our site, select it and press Ctrl+Enter