Pentagon: U.S. not to cooperate militarily with Russia in Syria
18:00, 07 October 2015
World
The United States will not cooperate militarily with Russia in Syria because Moscow's strategy is "tragically flawed", U.S. Defense Secretary Ash Carter said on Wednesday in his strongest comments yet on the issue, according to Reuters.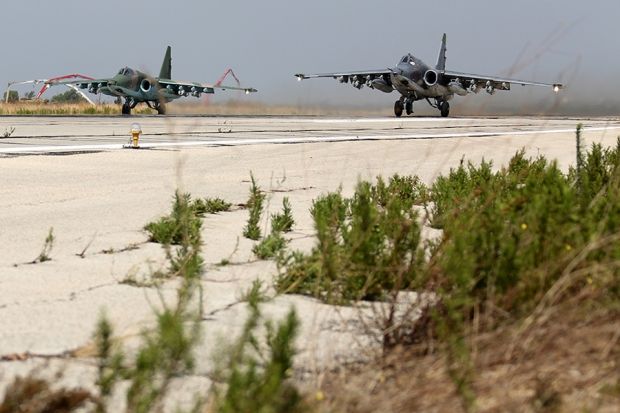 Russian war planes in Syria / stat.mil.ru
"We are not prepared to cooperate in a strategy which as we explained is flawed, tragically flawed on Russia's part," Carter said during a trip to Rome, renewing U.S. accusations that Russia's strikes were not focused on Islamic State militants, Reuters reports.
However, the United States is willing to hold basic, technical discussions with the Russians to try to secure pilot safety.
The United States has put forward various proposals, including simple safety protocols, such as maintaining a safe distance between U.S. and Russian aircraft and using common radio frequencies for distress calls, officials say, adding they would be similar to regulations found in civil aviation.
Pentagon spokesman Peter Cook said on Tuesday the United States was awaiting a formal response from Russia on the U.S. suggestions.
Russia's deputy defense minister, Anatoly Antonov, was quoted by the Tass news agency on Tuesday as saying the Russian military agreed in principle with the proposals made by the United States on coordinating military flights.
He said the two countries would hold a second joint video conference on the subject in the "coming days."
As UNIAN reported earlier, Russia's Defense Minister Sergei Shoigu said that it is impossible to defeat Islamic state without the support of the U.S. and Turkey.
If you see a spelling error on our site, select it and press Ctrl+Enter