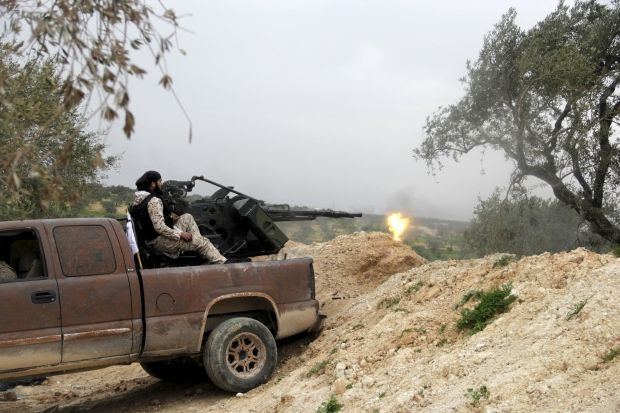 REUTERS
U.S. Defense Secretary Ash Carter said in the statement he believed the changes would "over time, increase the combat power of counter-ISIL forces in Syria," Reuters reported.
U.S. support would now focus on weapons, communications gear and ammunition, another Pentagon official said, speaking on condition of anonymity, adding the re-envisioned program would start in "days." The official declined to say how many Syrian rebel leaders would be trained.
Read alsoAssad launches ground offensive in Hama, Idlib provinces - APAnother U.S. official said the new weapons supplies could eventually be channeled through vetted commanders to thousands of fighters, but declined to be more specific about the numbers.
The Pentagon did not name which groups would receive support.
The U.S. announcement marked the effective end to a short-lived $580 million program to train and equip units of fighters at sites outside of Syria, after its disastrous launch this year fanned criticism of President Barack Obama's war strategy.