Syrian conflict can jeopardise Turkey-Russia economic ties
13:40, 13 October 2015
World
The Middle East conflict could have a significantly negative effect on economic ties between Russia and Turkey, The Financial Times reported.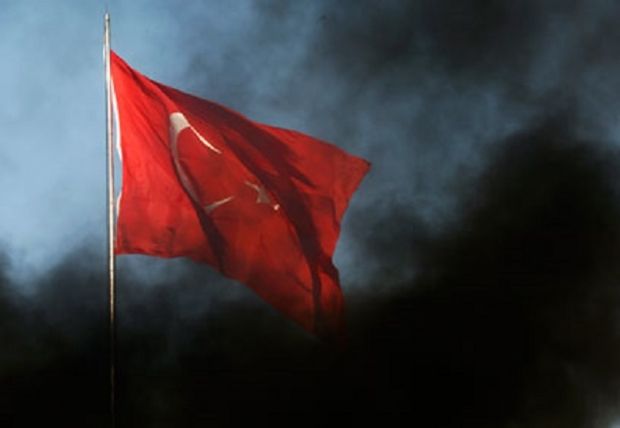 REUTERS
Turkey is the second-largest consumer of Russian natural gas. A new pipeline across the Black Sea was supposed to foster the partnership. Its future is now murky, the report notes.
Last week, Turkish President Recep Tayyip Erdogan warned that, because of its military intervention in Syria, Russia risked forfeiting a $20 billion contract to build a nuclear power plant on Turkey's Mediterranean coast. The president warned that Ankara could also source its gas from elsewhere.
Relations between the states had been deteriorating ever since Russia started sending weapons to prop up the regime of Syrian president Bashar al-Assad, to which Erdogan is strongly opposed. Tensions deepened in early October, when Russian planes operating in Syria violated Turkish airspace, provoking angry protests in Ankara and at the Brussels headquarters of NATO.
"For a long time they agreed to disagree, and tried to prevent the dispute over Syria from affecting their bilateral economic relationship," says Sinan Ulgen, visiting scholar at the Carnegie Endowment.
Read alsoErdogan: Turkey may stop buying Russian gas"But that delicate balancing act is not sustainable any more," he added.
The publication notes that such a fragile convergence of interests allowed trade of $31.6 billion. Russia sells Turkey its oil and gas, and buys Turkish agricultural produce, machine tools and services. Turkey imported 27.4 billion cubic meters of natural gas from Russia last year, the equivalent of 56% of its total consumption. And for 13 years in a row, Turkey has been the top destination for Russian tourists. Last year, 3.3 million Russians holidayed there, contributing $3.7 billion to the Turkish economy, according to the report.
It is not clear how the two sides could dismantle such a close relationship, especially on the energy side.
Read alsoCrimean Tatar leader calls on Turkey to join sanctions against Russia over CrimeaHowever, it is clear that Russia's military action in Syria has shuffled the cards and thrown Erdogan's Syrian strategy into disarray, the report notes.
If you see a spelling error on our site, select it and press Ctrl+Enter