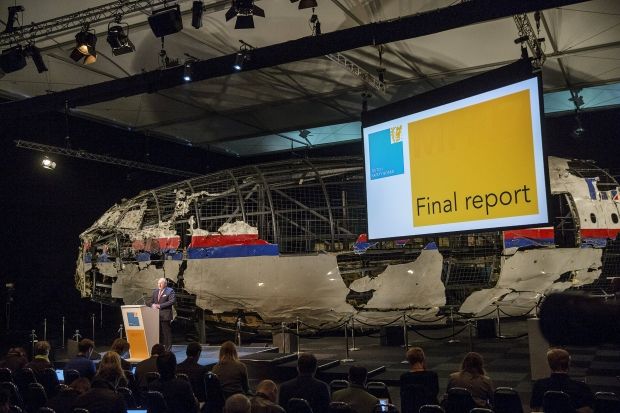 REUTERS
"The technical investigations revealed by the Dutch Safety Board on the Malaysia Airlines aircraft confirmed that a BUK missile hit MH17. It is a criminal act and we need to find out who the culprits are," said Liow, who is in the Chinese capital for the Asian Political Parties' Special Conference on the Silk Road, the report says.
Although Malaysia's United Nations resolution for an international criminal tribunal was vetoed by Russia in July, he said the JIT members, including the Netherlands, Belgium, Ukraine and Australia, would push for an independent court to handle the case.
Read alsoInterstate court may be set up to investigate MH17 crash"An international court is needed because our national court may not be able to extradite the culprits," Liow said.
In Malaysia, the Attorney-General's Chambers, Transport Ministry and Foreign Affairs Ministry will work together on achieving this goal.
Read alsoFive countries may establish their own tribunal on MH17As UNIAN reported earlier, the investigation by the Dutch Safety Board came to a conclusion that MH17 had been downed while flying over eastern Ukraine by Russian surface-to-air Buk missile.