Rally in Moldova: protesters set to besiege parliament building
13:57, 15 October 2015
World
Thousands of people came out to protest in Chisinau, Moldova, demanding the resignation of several members of government, according to protv.md.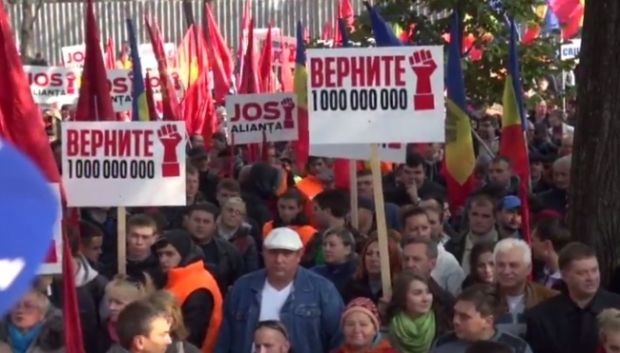 protv.md
The protests are organized by two opposition political formations - the Party of Socialists of MP Igor Dodon, and Our Party of Mayor of Balti Renato Usatii.
"We are going to demand the resignation of several members of the government, and we will stand as long as this requirement is fulfilled," Usatii said.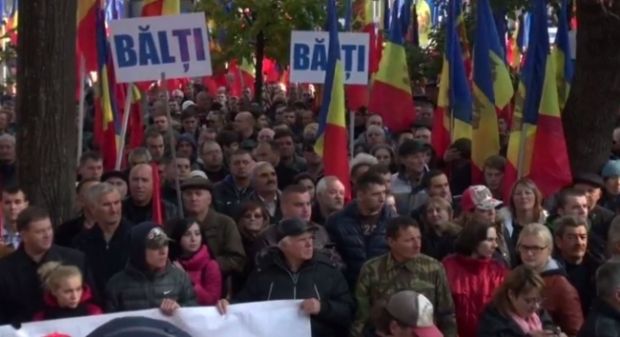 protv.md
The demonstrators are carrying banners "Return a billion," "Down with the Alliance," "No anti-people policies." The protests are closely watched by police. Reinforced law enforcement officers are surrounding the parliament building.
The opposition intends to block the entrances and exits of the Legislative Assembly until the MPs decide on the resignation of Speaker Andrian Candu, Prime Minister Valeriu Strelet and President Nicolae Timofti.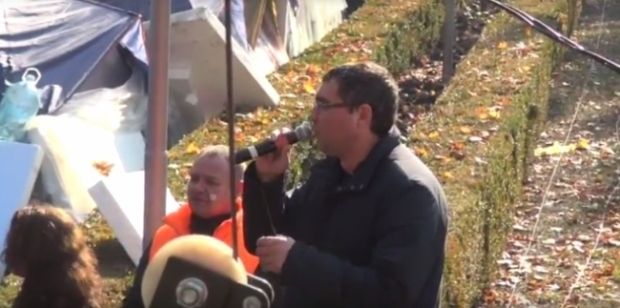 protv.md
According to a leader of the Party of Socialists, Igor Dodon, the rally will be peaceful.
"The Parliament will be surrounded from all sides, but the protesters will not be entering the building. Our MPs will present our requirements," Dodon said, who controls the largest parliamentary faction.
As UNIAN reported earlier, mass protests in Chisinau began on September 6. The DA activists have been calling for the fight against corruption, the judiciary reform, as well as European integration. They accuse the current government of only imitating the reform process and serving the interests of oligarchs.
On Sunday, another mass rally of the DA activists was held, with the protesters picketing the office of a well-known businessman, Vice-President of the Democratic Party, Vladimir Plahotniuc, who was branded the "main country's oligarch." The center-left opposition also started its rallies in Moldova on September 27. They have been advocating strengthening Moldova's statehood and close cooperation with Russia.
Read alsoChisinau's Mayor accuses Russian security officials of orchestrating protests in MoldovaBoth protest movements have put forward an ultimatum to the authorities, demanding the resignation of the president and the government, dissolution of the parliament and holding of national elections of the head of state. In the center of Chisinau the center-left activists and the activists of DA platform set up a tent camp in which protesters remain on duty around the clock.
If you see a spelling error on our site, select it and press Ctrl+Enter