Russia's Putin warns Central Asian leaders of possible incursion from Afghanistan
19:40, 16 October 2015
World
Russian President Vladimir Putin on Friday warned leaders of Central Asian nations of a possible militant incursion from Afghanistan, The Associated Press reported.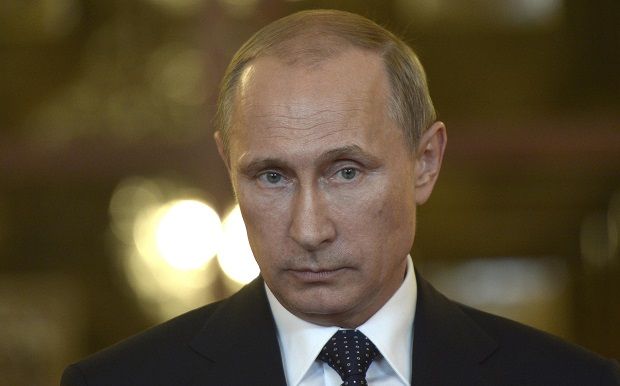 REUTERS
When speaking in Kazakhstan at a meeting of CIS Heads of State Council, Putin said the situation in Afghanistan was "close to critical" and called on other ex-Soviet nations to be prepared to act together to repel a possible attack, according to the report.
"Terrorists of all kinds are getting increasing clout and aren't hiding their plans of further expansion," Putin said in his remarks.
"One of their goals is to push into the Central Asian region. It's important that we are prepared to react to this scenario together," he said.
Afghanistan shares a porous border with Turkmenistan, Uzbekistan and Tajikistan, which has been a source of drugs coming into Russia and is a long-standing worry of Moscow's, as noted in the report.
The Russian president expressed his concern over the fact that people from Russia and other ex-Soviet nations are fighting alongside Islamic State militants.
"We can't allow them to use the experience they have just gained in Syria back home," the president said.
In addition, Putin stressed the necessity to ensure the effective work of the CIS Anti-Terrorism Center and to closely monitor the situation near the CIS external borders and be prepared to counter terrorists' plans to penetrate into Central Asia.
Following the results of the meeting, the leaders of ex-Soviet states have agreed to create a joint task force to defend their bloc's external borders if a crisis arises.
If you see a spelling error on our site, select it and press Ctrl+Enter