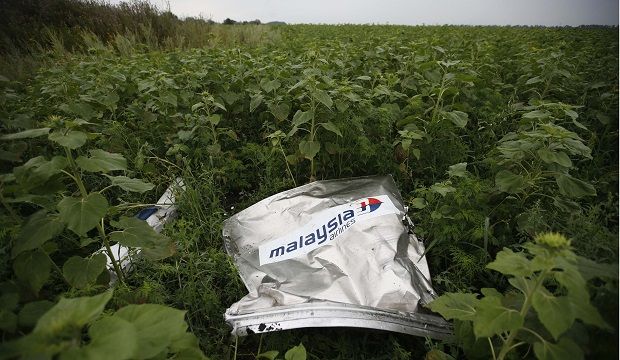 REUTERS
Official representative of the Dutch Safety Board, Sarah Fern, stated that, although the borders [in the conflict zone] were unstable, the Dutch Safety Board had seen other maps during the investigation, which showed that the area was controlled by the armed groups. Those maps were not published in the report and therefore could not be provided, said Sarah Fern, according to Russian information agency Rosbalt.
As UNIAN reported earlier, the Dutch Safety Board published its final report on Tuesday, October 13, into what caused Malaysia Airlines Flight 17 to break up high over Eastern Ukraine last year, killing all 298 people on board. The report has found out that the plane was hit by a Russian-made Buk missile.
The missile was launched from a 320km sq area, Dutch Safety Board's chief said while presenting the results of the investigation to the public at an airbase in the Netherlands on Tuesday.
Tjibbe Joustra also emphasized that the Dutch Safety Board concluded that there had been sufficient reasons to close airspace over the eastern part of Ukraine where MH17 was downed.
At the same time, the Ukrainian side noted Ukraine had complied with all recommendations by the International Civil Aviation Organization regarding air traffic control in Ukraine's airspace and restrictions on flights through it at the time of the Malaysia Airlines Flight 17 crash on July 17, 2014.
It is said that the Dutch prosecution office will complete its criminal investigation in February 2016 and will publish another report.