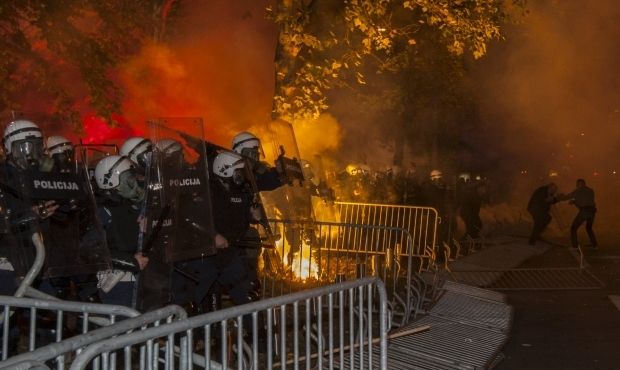 REUTERS
"The statement issued by the Department of Information and Press of the Russian Foreign Ministry, which expressed concern over the alleged excessive use of force against "peaceful protesters," without saying that those "peaceful protesters" were throwing Molotov cocktails on the police in an attempt to enter the parliament building by force and carry out a coups d'etat, as having been reported by numerous international media, only confirms Prime Minister Milo Dukanovic's claims about Russia's involvement in anti-NATO protests in Podgorica," the statement says.
As reported earlier, Prime Minister of Montenegro Milo Dukanovic said that Russia was involved in protests of the opposition against the government.
Read alsoChisinau's Mayor accuses Russian security officials of orchestrating protests in MoldovaOn Saturday, the police of Montenegro were forced to use tear gas against about 5,000 protesters who demanded resignation of Prime Minister Milo Dukanovic.