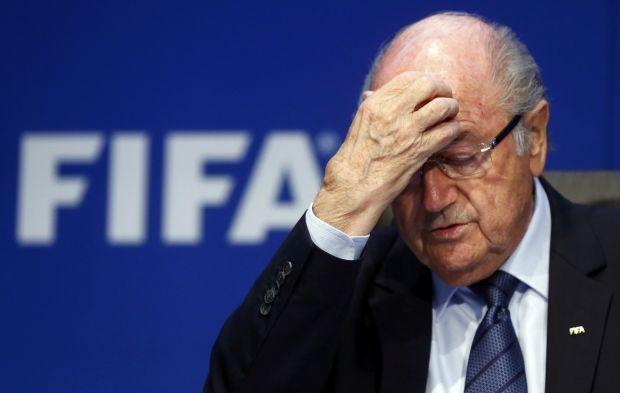 REUTERS
"It was behind the scenes. It was diplomatically arranged to go there," Blatter said.
But at the last minute, the deal was off, because of "the governmental interference of Mr Sarkozy," who Blatter claims encouraged Michel Platini to vote for Qatar, the report notes.
"Just one week before the election I got a telephone call from Platini and he said, 'I am no longer in your picture because I have been told by the head of state that we should consider . . . the situation of France," Blatter said.
He then added that Platini told him that would affect more than one vote because he had a group of voters.
After that, the relationship between FIFA and the U.S. political leadership began deteriorating sharply, Blatter summed up.
As reported earlier, in late May of 2015, a major corruption scandal broke out involving the sport's world governing body FIFA. On May 27, seven high-ranking FIFA officials were arrested on corruption charges before the FIFA Congress in Switzerland. Despite the scandal, Blatter was re-elected as FIFA President for the fifth term at the 65th FIFA Congress in Zurich on May 29, 2015. Yet, on June 2, Blatter announced he would leave his office ahead of schedule.