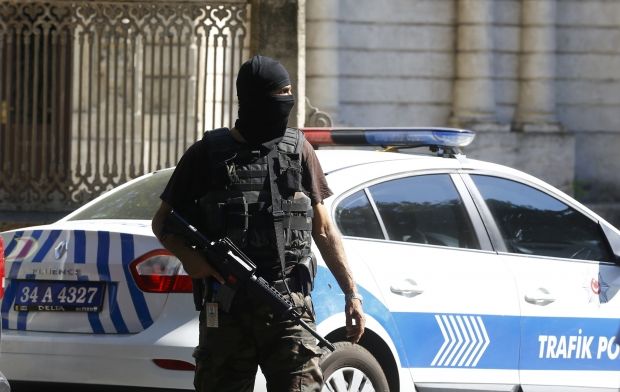 REUTERS
Turkey has been on the hunt for IS extremists since twin bombings on a peace rally in Ankara on October 10 that killed 102 people and wounded around 500, the worst such attack in the country's history, the report reads.
U.S. President Barack Obama is among G20 leaders who will be at the summit in Antalya on November 15-16 where the war in Syria is certain to be high on the agenda.
There was no further information about the Antalya raids and no immediate comment from the prime minister's office.
Foreign Minister Feridun Sinirlioglu had said this week that Ankara was planning further military action against the jihadists, without saying how or where.
"We have plans to act militarily against them in the coming days," he said on Wednesday in the northern Iraqi city of Arbil, describing the IS group as a "clear and present threat."
Foreign ministry spokesman Tanju Bilgic said on Thursday that Sinirlioglu did not specifically use the expression "ground operation," but added: "All options could be on the agenda."