Taiwan and China leaders hold historic talks
14:27, 07 November 2015
World
The leaders of Taiwan and China have held historic talks in Singapore – their first in more than 60 years, according to the BBC.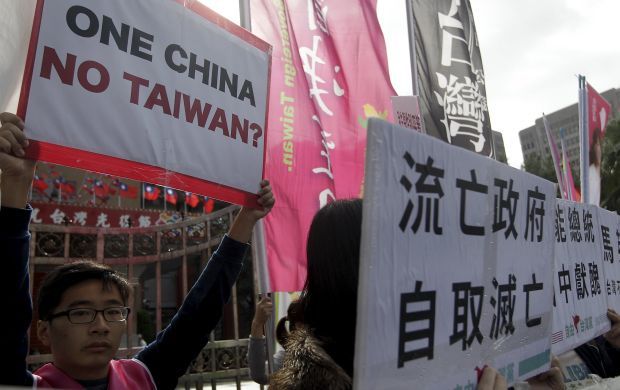 REUTERS
Chinese President Xi Jinping and Taiwan's President Ma Ying-jeou shook hands at the start of the talks, which were seen as largely symbolic, the report says.
China views Taiwan as a breakaway province which will one day be reunited with the mainland.
But many Taiwanese see it as independent and are concerned at China's growing influence.
"Both sides should respect each other's values and way of life," Ma said as the talks began at a luxury hotel.
Xi told the Taiwanese leader: "We are one family."
"The meeting between the leaders across the Taiwan Strait has opened a historic chapter in the cross-Strait relations, and history will remember today," Xi said.
The meeting took place in neutral territory on the sidelines of a state visit by Xi to Singapore.
Relations between China and Taiwan have improved under Ma since he took office in 2008, with better economic ties, improving tourism links, and a trade pact signed.
The two sides split in 1949 when the Kuomintang lost to the Chinese Communist Party in the civil war and set up a new government in Taiwan.
If you see a spelling error on our site, select it and press Ctrl+Enter