London refuses to share all intelligence data on Russian plane crash in Egypt
14:50, 10 November 2015
World
Britain cannot share with its partners all the intelligence data on the Russian plane crash in Egypt, British Foreign Minister Philip Hammond told journalists before the meeting with U.S. Secretary of State John Kerry.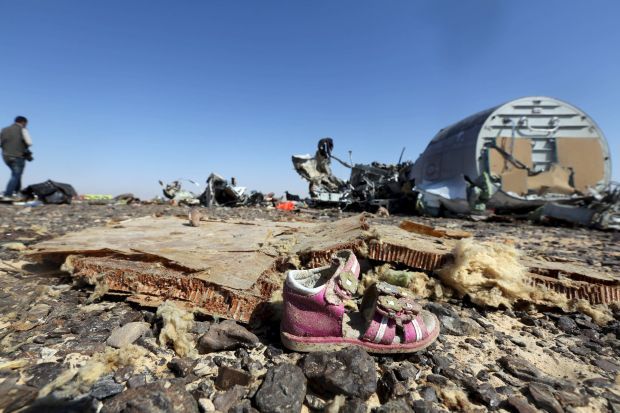 REUTERS
"Many are now discussing the fact that it's a bomb. Well, first of all, the definitive answer to whether or not it was a bomb will come from a forensic examination of the wreckage. That is clearly not under our control. The Egyptians, the Russians are in a much stronger position to answer that question. Our conclusions and the decisions we've taken have been based on a review of all the information available to us – some of it open source, some of it intelligence information," he said.
Hammond stressed that the United Kingdom was the first country that had decided to suspend flights to Sharm el-Sheikh based on the analysis of all available information.
"With regard to the repatriation of citizens, we have imposed some very significant increased security requirements for flights to the U.K. out of Sharm. That has caused some delays and sort of backups in what is quite a small airport operating quite close to its capacity. There have been more Russian flights going out than flights to the U.K. Russia has far more people in the resort than the U.K. does and the Russians, as far as I'm aware, have not insisted on the additional security measures that we have imposed. We are happy with the way it's going. We are comfortable with the level of support and cooperation we're getting from the Egyptians. By tonight, I think we will have about 7,000 British citizens returned to the U.K. By the end of this week, we expect to have cleared the backlog. So in the circumstances, the repatriation is going smoothly," he said.
If you see a spelling error on our site, select it and press Ctrl+Enter