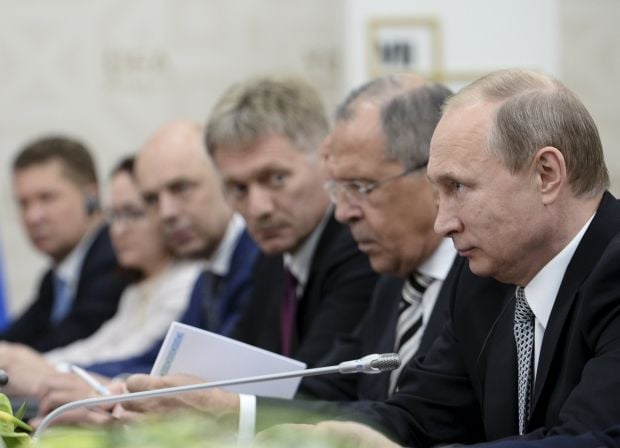 REUTERS
"I can refute that," Peskov told journalists, TASS wrote.
In its article Reuters refers to Gazprombank's Chief Andrey Akimov who allegedly said that Tikhonova was Putin's daughter. "I have already seen Akimov's denial in which he says he is absolutely surprised with Reuters' publication and has never said anything of the kind," the Kremlin spokesperson went on to say.
"But as for who Putin's daughter is, I cannot tell you anything because I do not have and I am not supposed to have this information. It's not part of my administrative duties," the presidential press secretary concluded.
Officially, Putin has two daughters — Maria, 30, and Katerina, 29. None of the two is a public figure.
Some media have already tried to launch their own probes into the private lives of Putin's daughters. Some reports, for example, claimed that Putin's younger daughter Katerina who has taken the surname Tikhonova heads the Innopraktika Company, which develops a scientific cluster on the Moscow State University basis. Those reports, however, have not been officially confirmed.
"Mr. Akimov's conversation with Reuters was recorded. We consider our narrative of what he has said as absolutely correct," a spokesperson for Reuters told Russian news agency RBC. Reuters continues to insist that the information reported in the article is accurate, the spokesperson added.