Defense News: NATO to deepen Nordic presence through Sweden, Finland
21:53, 13 November 2015
World
Nordic governments have welcomed NATO's intention to strengthen its military presence in the Nordic-Baltic region through closer cooperation with non-aligned partners Sweden and Finland, according to Defense News.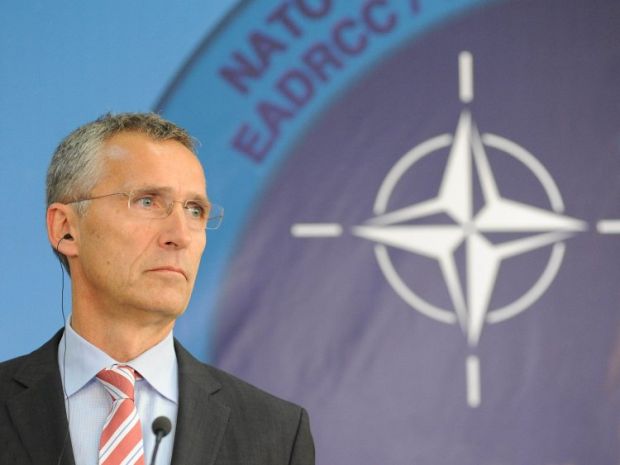 Stoltenberg says that not in any way does NATO seek confrontation with Russia / Photo from UNIAN
NATO's plans were outlined by Secretary General Jens Stoltenberg during two days of talks between Nordic and Baltic defense ministers in Stockholm, which ended Tuesday, Defense News wrote on Thursday.
NATO's higher military profile in the Nordic region is to be achieved largely through more numerous and visible joint exercises with the Nordic Partnership for Peace cooperation states Sweden and Finland.
"It makes sense to deepen our cooperation further, not alone among our Nordic allies and partners, but also with our Baltic allies," Stoltenberg said.
The interstate Nordic defense cooperation talks took place against the backdrop of continuing tensions between the Nordic and Baltic countries, as well as a more unpredictable Kremlin.
The prospect of deeper military collaboration with NATO has been particularly welcomed in Stockholm, where the Swedish government has been exploring new avenues to bolster cooperation with the alliance.
Stoltenberg cited the "use of force to change the borders of Ukraine," together with the increasing and more assertive military activities by Russia in the Baltic Sea area, as a fundamental justification for NATO's move to deepen its military presence in the Nordic region.
"Not in any way does NATO seek confrontation with Russia," Stoltenberg said. "What we are looking for is cooperation and dialogue. However, that cooperation must be based on predictability and strength."
If you see a spelling error on our site, select it and press Ctrl+Enter