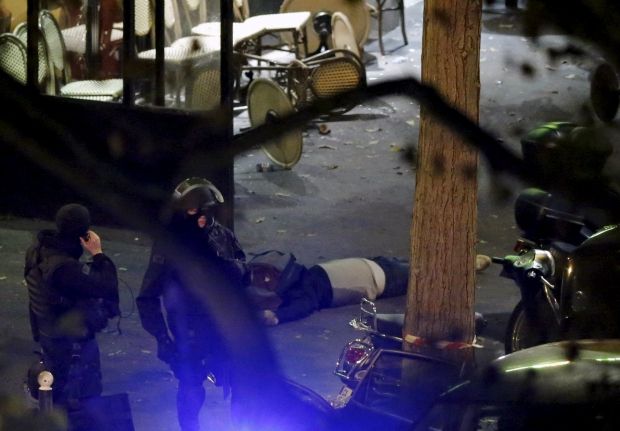 REUTERS
In the 14-second clip one can see the musicians of the U.S. band Eagles of Death Metal on stage, but after a few seconds shots ring out in the hall and confused performers stop the set. Then one of the guitarists flees from the stage.
The attack on Bataclan has become the bloodiest among the six terrorist attacks in Paris on Friday, 13.
Read alsoParis attacks: at least 153 killed in gunfire and blasts, French officials sayTerrorists killed security guards at the entrance, went into the hall and caused havoc opening indiscriminate fire on the audience, shouting that it was vendetta for the French intervention in the Syrian conflict. Then they took the survivors hostage, and special forces stormed the hall. As a result, more than a hundred people were killed. Eagles Of Death Metal band members were unharmed.
As UNIAN reported earlier, a series of terrorist attacks occurred in the French capital on November 13.
Unknown persons opened fire at a restaurant in the 10th district of the French capital. Three blasts were heard outside the Stade de France stadium during France's match against Germany on Friday, where French president Francois Hollande was also watching the match.