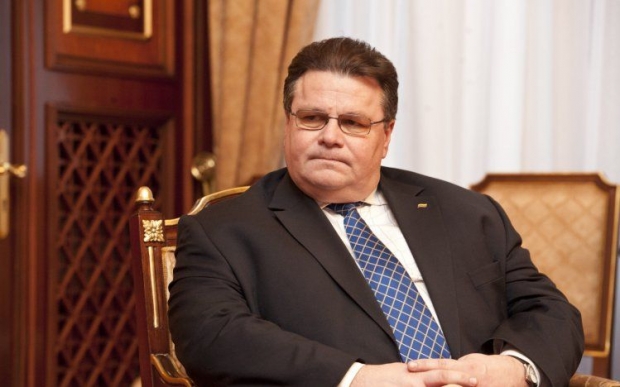 Photo from UNIAN
"We are putting pressure on the Ukrainian government, which is definitely needed, but they know what they have to do. There should be more pressure on Russia in this regard. The overall climate depends on the access, on observation of the border between the Russian Federation and Ukraine, on the withdrawal of troops and military equipment from Ukrainian territory," Linkevicius said in an interview.
"These are conditions for Ukraine to make important decision. In my view, to talk about Minsk implementation abstractly is one thing, but to talk concretely, and see who is behind and who is responsible – clearly more pressure should be put on Russia."
"And I'm not talking about formats. Normandy, Minsk, or whatever. We wish success to every effort. But let's not lose sight of the whole picture, which doesn't look adequate at the moment," he said.
As UNIAN reported earlier, Germany's Foreign Minister Frank-Walter Steinmeier said that by bolstering their presence in Syria, the Russians were taking their attention away, somewhat, from Ukraine.