WSJ: U.S. eyes Russia-Iran split in bid to end Syria conflict
15:13, 19 November 2015
World
The Obama administration and European and Arab allies are seeking to peel Russia away from its alliance with Iran, a partnership that has bolstered Syrian President Bashar al-Assad, said senior diplomats involved in efforts to end Syria's lengthy conflict, The Wall Street Journal has reported.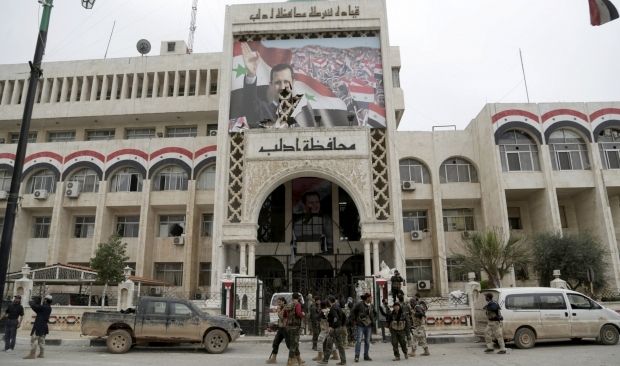 REUTERS
The efforts, which have unfolded quietly through meetings involving Russian President Vladimir Putin and Middle Eastern leaders, are meant to coax support from Moscow for a limit on Assad's time in power. Such a step would solidify an emerging international coalition and help clear the way for a more concerted military effort to counter Islamic State in Syria and Iraq, the report says.
Iran is seen as a brake on those efforts because of its more staunchly pro-Assad position, which it wants the Kremlin to support. If Russia holds fast to Iran and Assad, it would undermine hopes for an international consensus.
A senior U.S. official on Tuesday said Washington has seen "increased tensions between Russia and Iran over the question of the future of Syria."
U.S. and European officials also said they believe Iran's elite military unit, the Islamic Revolutionary Guard Corps, has withdrawn some troops from Syria in recent weeks, because of a strain on its resources. A number of senior IRGC officers have been killed in Syria in recent months.
Putin has held discussions in recent weeks with leaders from Saudi Arabia, the United Arab Emirates and Israel, and has indicated Moscow would seek to limit Iran's influence inside Syria as part of any negotiated settlement to the conflict, the senior diplomats said.
Saudi Arabia, in particular, has lobbied the Kremlin against supporting Assad in the long term and empowering Iran, his closest regional ally, said Arab officials.
Israeli Prime Minister Benjamin Netanyahu, meanwhile, held talks with Putin in Moscow that focused on denying Iran and the Lebanese militia, Hezbollah, the ability to use Syrian territory to launch attacks on Israel.
French President Francois Hollande wants a new international coalition led by his country, the U.S. and Russia to combat Islamic State, which is suspected in last week's attacks in Paris and the downing of a Russian airliner over Egypt in October.
However, Hollande, like U.S. President Barack Obama, has long held that Assad is a chief source of the Syrian crisis and must be removed from office before Syria's woes can be addressed. Moscow and Tehran are longtime Assad supporters.
If you see a spelling error on our site, select it and press Ctrl+Enter